Top 10 – Adventurers & Explorers
Explorers and adventurers share many of the same qualities and characteristics as the world's most successful entrepreneurs and business leaders, and as a result, they are uniquely positioned to provide engaging and interactive keynote sessions with individuals, teams, and organisations.
Some explorers and adventurers have visited the most unusual places on the planet, traversed the most difficult landscapes, survived dangerous situations, witnessed unimaginable things, and met some of the most interesting people. All of these experiences have shaped them to deliver perfectly rounded keynote messages for your next corporate event. Here is a list of the Top 10 LassWho Adventurers and Explorers.
Mark Pattison is a former NFL football player, mountaineer & exec for Sports Illustrated. In 2021, Mark completed the 7 Summits with his ascent of Mt EVEREST. In 2022, Mark won an Emmy for best documentary. Mark played Wide Receiver in the NFL for the Los Angeles Raiders, Los Angeles Rams and New Orleans Saints. During his impressive career, Mark was voted as player of the year on two occasions and was inducted into the Roosevelt Hall of Fame and the Husky Hall of Fame as part of the 1984 team at the University of Washington.
In 2021, the NFL screened a documentary called Searching for the Summit which showed Mark conquering Mount Everest. The film was nominated in the Best Cinematography category and was nominated for and won Best Short Documentary Sports Emmy Awards.
Sean Swarner is a two-time terminal cancer survivor and was given a prognosis of 14 days to live. No one expected him to achieve what he has in life. With only one lung, Sean is the only person in history to climb Mount Everest, climb the highest mountain on all 7 continents, ski both the North and South Poles, and complete the Hawaiian Ironman. Sean is a multiple world-record holder, author, exec producer and award-winning speaker. Sean is the author of the internationally acclaimed publications – Being Unstoppable and Keep Climbing. Sean is an incredible human being, overcoming the impossible and is now ready to share his inspirational story on LassWho.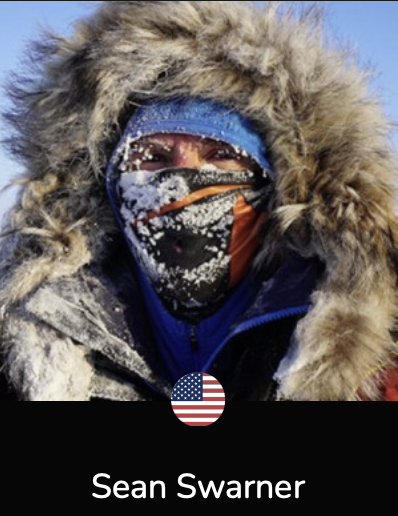 Daniel Bull is an Australian adventurer, mountain climber and professional speaker. Born in Australia, Daniel has become a 3x World record-breaking extreme adventurer and when he achieved his childhood dream of standing on top of the world, he did not stop there! Daniel achieved a decade-long, unsponsored quest to become the youngest person on the planet to climb the highest mountain and the highest volcano on every continent. In 2018, Daniel set another world record for the highest altitude kayaking in a lake in Ojas del Salado on the Chilean border with Argentina. More recently in 2020, Daniel set another world record for the highest altitude swims in Copiapo in Chile.
Daniel now inspires everyone from schoolchildren to CEOs with his experiences and learnings as a three-time World Record breaking adventurer.
Niall McCann is a passionate conservationist focusing on anti-poaching and the illegal wildlife trade in Africa and Latin America.
Niall has won awards as a Wildlife TV Presenter on the BBC, PBS, National Geographic Wild and Animal Planet. Niall has an incredible story of resilience, overcoming many life-challenging situations.
James Glancy is a Filmmaker, Conservationist and Former Royal Marine Commando from England. James was an Officer in the elite British Royal Marines. He was deployed on multiple tours around the world, including three combat tours of Afghanistan. In 2012, he was awarded the Conspicuous Gallantry Cross (CGC). Since leaving the armed forces, James has returned to his childhood passion for wildlife and shark diving. He is now a director of a conservation charity, Veterans 4 Wildlife, where he focuses on the preservation of African wildlife and combating the global trade in shark fins. James is a Fellow of the Royal Geographical Society. James has been recognised for his cinematography and is a Sony Professional Ambassador and Scubapro Deep Elite Ambassador.
James is currently Directing his first feature documentary called Afghanistan, which deals with the conflict in the country. The film is in post-production and is set for a theatrical release in 2022.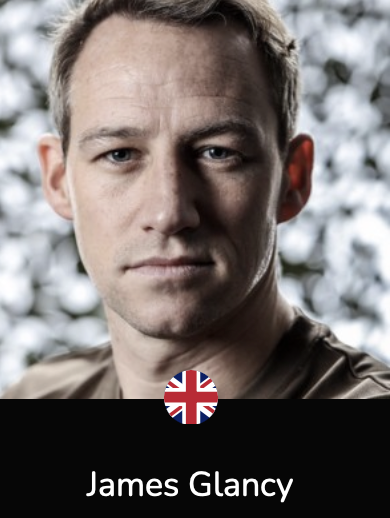 Darren Edwards is a record-breaking Disabled Adventurer and Expedition Leader. Following a near-death climbing accident in 2016 that would leave him paralysed from the chest down, he has become the first person with a disability to kayak the length of the UK and to complete the World Marathon Challenge (7 marathons, 7 days, 7 continents).
Michelle Lee was the first Australian woman to row solo across the Atlantic Ocean and is the world record holder for the fastest one million metre row by a woman. Michelle spent 68 days alone in the Atlantic Ocean rowing a minimum of 10 hours a day and sleeping in a small cabin at the back of the boat. On the 12th of December Michelle left the Canary Islands in Spain before arriving at her destination English Harbour in Antigua. Why did she do this? So that she could prove to herself her own independence. Michelle was awarded The Australian Geographic Adventurer of the Year in 2019 for her 68-day solo unassisted row across the Atlantic Ocean.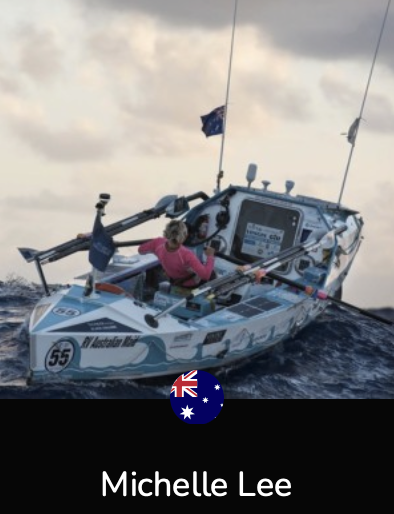 Charlie Walker is an Explorer, Writer, and Public Speaker from the United Kingdom. Charlie specialises in long-distance, human-powered expeditions to develop an intimate understanding of the most remote communities in the world. Over his 12-year career, this focus has taken him to places as varied as the Tibetan plateau, the Mongolian steppe, the Congolese jungle, the Arctic tundra, the highlands of New Guinea and numerous deserts in between.
He has travelled over 50,000 miles by bicycle, foot, horse, raft, ski and dugout canoe. He is a Fellow of the Royal Geographical Society, a 2021 Scientific Exploration Society Explorer Award winner, and a three-time recipient of the Transglobe Expedition Trusts Mad but Marvellous grant.
His work has been featured on the BBC World Service, BBC Radio 4, The Sunday Times, The Daily Telegraph and Geographical mag. He has also written two books; Through Sand & Snow, and On Roads That Echo.
Louis Rudd MBE is a record-breaking polar adventurer, expedition leader, former Royal Marine Commando and SAS soldier with 35 years of service. Louis is the first and only person to have traversed Antarctica twice using human power alone. Firstly, in 2016-17 leading a team of six soldiers on a 67-day 1,100-mile route and for a second time, solo with no resupply in 2018-19, becoming the first British person (and second ever) in the world to complete the crossing of the Antarctic continental land mass. This crossing was a 56-day, 920-mile solo journey. Louis is also a member of the exclusive Explorers Club, a Fellow of the Royal Geographical Society, a Published Author and an accomplished Public Speaker.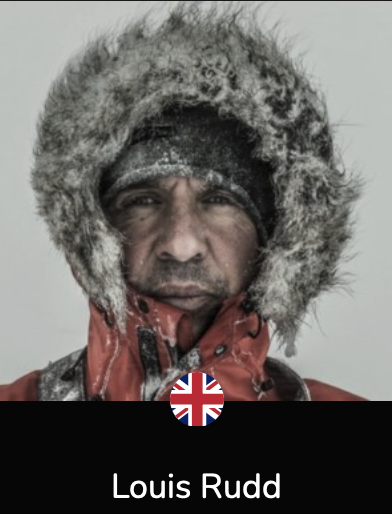 Jordan Wylie is an award-winning adventurer, a number one best-selling author and the national ambassador for the Army Cadet Force in the UK. Jordan is best known for being one of the stars on Channel 4 BAFTA nominated shows – Hunted and Celebrity Hunted. Jordan spent 10 years in the British Army and has set several world records as an adventurer.