Top Cricket Speakers
Cricket Speakers are an excellent choice for team building, motivational, leadership, collaborative engagements, workshops, product launches and specific keynote events as the skills learnt and attributes developed by playing cricket provides a natural ability to convey messages that resonate with these type of events.
Cricketers generally have an innate ability to provide captivating and riveting storytelling from their experiences on and off the field with both humorous and more poignant formal takeaways on offer to audiences of all ages, backgrounds and genders.
What would you ask a World Cup winning captain?
Here is a list of some of the Top International Cricketers who are keynote speakers ready to inspire and captivate you and your audience.
Eoin Morgan was born in Dublin, Ireland and has represented Ireland, England and Middlesex. Eoin has represented teams in the IPL, PSL, CPL, Big Bash League and the Mzansi Super League. Eoin etched himself into cricket folklore in 2019 by captaining England to its first ever ODI 50 over World Cup.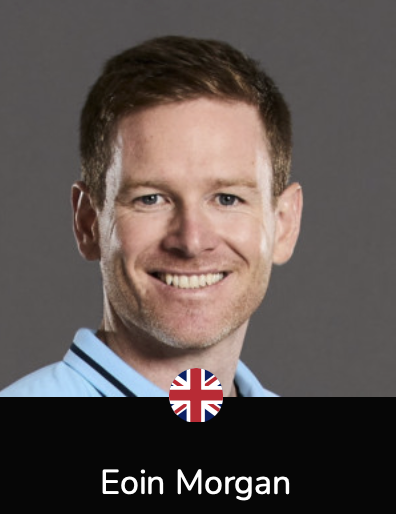 David Gower was born in Kent, England and represented England, Leicestershire and Hampshire. In 2018, the ECB named David as the number 3 batsmen in the Greatest Test XI for England. A career that lasted 14 years with series wins against Australia and India, as well as being the 5th highest run scorer for England of all time with 8,231 runs.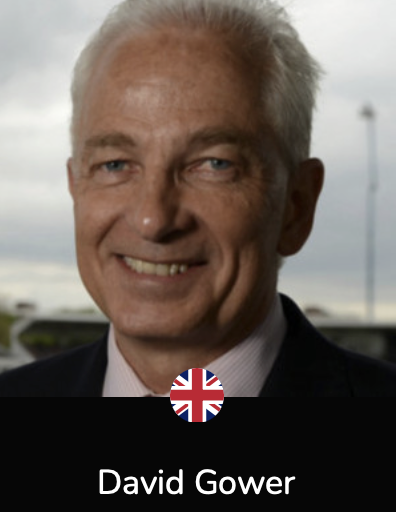 Charlotte Edwards is a former international cricketer who captained England and played for teams in Australia and New Zealand. Charlotte is regarded as one of the most decorated female cricketers in the history of the game, leading England to three Ashes series wins and two World Cups. Charlotte was awarded an MBE & CBE for her services to cricket.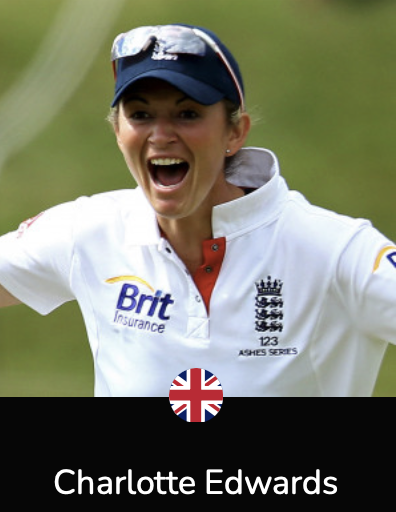 Graeme Smith was born in Johannesburg, South Africa and represented South Africa, Gauteng, Western Province and Cape Cobras. Graeme also played for teams in the IPL and T20 Blast. Graeme was one of the great leaders of his country, having taken on the role at a young age, he led South Africa to world number one in the ICC Test rankings.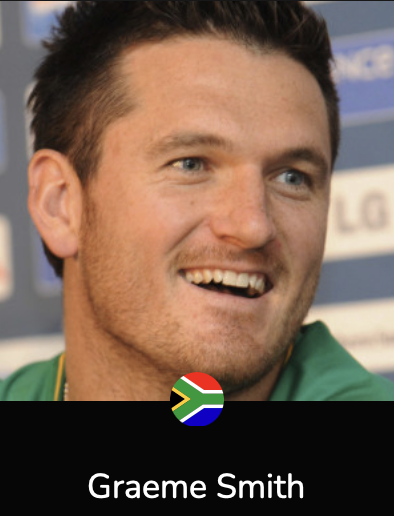 Tammy Beaumont was born in Kent, England and has represented England. Tammy has played for a number of domestic teams across England and Australia. In 2018, Tammy was awarded an MBE, for her standout performances and for contributing to England winning the World Cup in 2017. In 2021, Tammy was ranked the number 1 batter in the ICC World Rankings.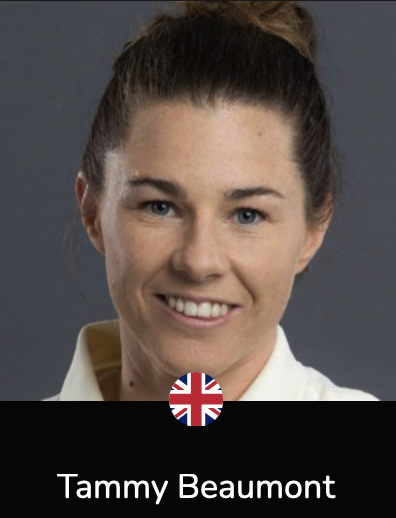 Michael Holding is one of the greatest fast bowlers in the history of cricket and was nicknamed Whispering Death by his contemporaries. Michael played 162 matches for the West Indies taking 391 wickets. Michael spent 30 years in broadcasting and has recently gained significant praise for his race and equality campaigning.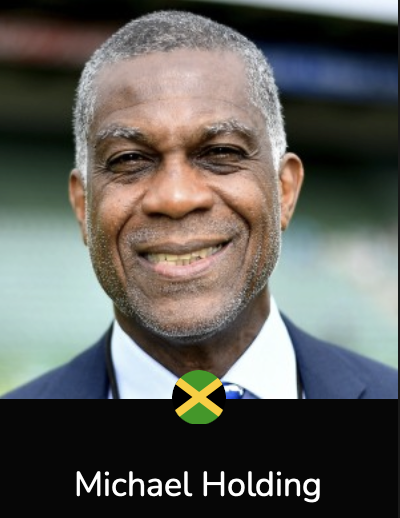 Brendon McCullum was born in Otago, New Zealand and captained New Zealand in all formats. Brendon also played for teams in England, India, Australia, Pakistan, Bangladesh and Afghanistan. Brendon was known for his astute leadership and clear dialogue, having built a winning culture within the New Zealand national team setup over a number of years. McCullum was renowned for his quick scoring, notably recording the fastest test century of all time. He is considered one of the most successful batsmen and captains of New Zealand cricket. He retired from all forms of cricket in August 2019. McCullum is currently serving as the head coach of the England Cricket test team.
Pat Cummins was born in Sydney, Australia and has represented Australia in all formats. In 34 test matches, Pat has taken 164 wickets and is currently ranked No. 1 in the ICC Test Bowler Rankings. In 2020, after standout performances such as the leading wicket taker in the 2019 Ashes, the ICC named Pat as the Test Cricketer of the Year.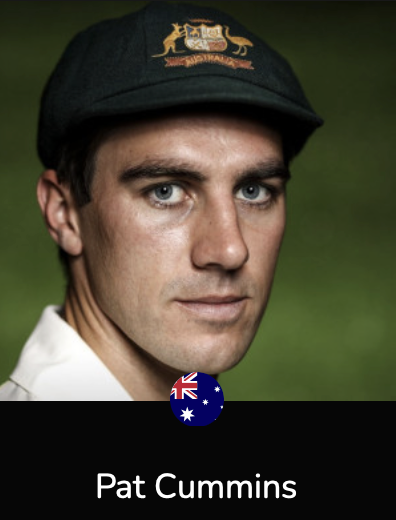 Lydia Greenway was born in London & represented England, Kent & the Southern Vipers. In 2017, Lydia launched Cricket for Girls focusing on training teachers and coaches, since then she has launched the Girls Cricket Club to focus on developing female players at the grassroots level. Lydia is also a broadcaster & Assistant Coach of the Sydney Sixers.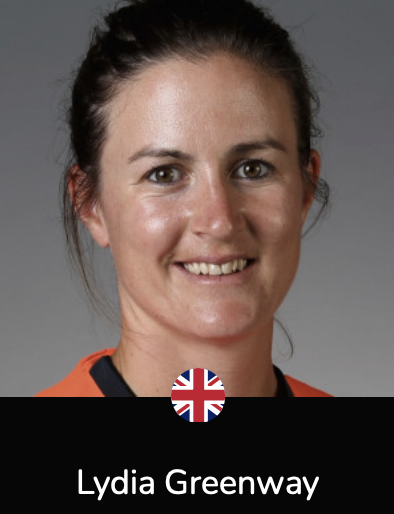 Darren Lehmann was born in Australia and represented Australia, Victoria and South Australia. Darren also played for Yorkshire in England and the Rajasthan Royals in India. Darren has been head coach of some of the highest-profile teams in world cricket including Australia, Queensland, Northern Superchargers and Brisbane Heat.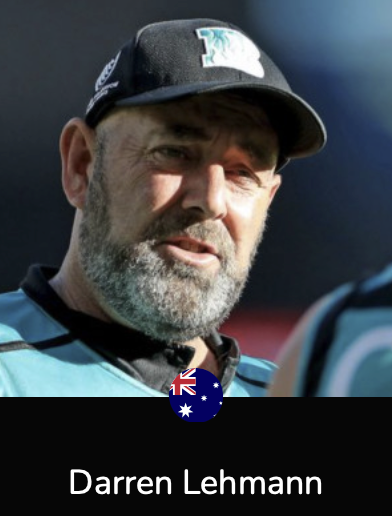 John Buchanan was born in Queensland, Australia and represented Queensland throughout the 1978/79 season. In 1999, John was appointed the Head Coach of Australia. Throughout his 8-year tenure as a coach, he led Australia to 3 consecutive World Cup Titles, going undefeated in both the 2003 and 2007 tournaments.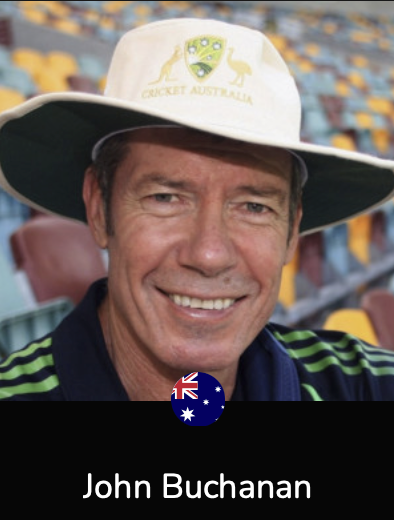 Alex Hartley was born in Lancashire, England and has represented England and numerous domestic teams in England and Australia. Alex co-hosts her podcast called No Balls with England teammate Kate Cross. Alex was part of the BBC Test Match Special team for the 2020 ICC World Cup.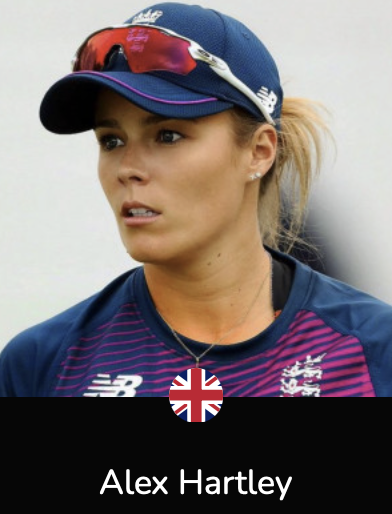 Kerry O'Keeffe was born in Hurtsville, Australia and represented Australia and New South Wales. Kerry played for Somerset in England. Since retiring Kerry has become one of the most recognisable commentators in the world both on radio and television broadcasts.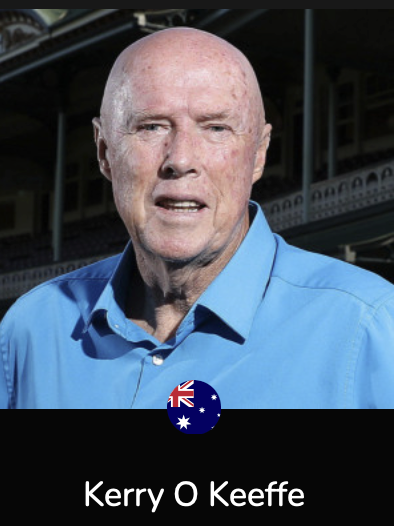 Daren Sammy was born in Micoud, Saint Lucia and represented the West Indies, Windward Islands and St.Lucia Zouks. Daren played for teams in the IPL, CPL, BPL, Big Bash League and T20 Blast. Daren led the West Indies, against all odds, to T20 World Cup wins in 2012 and 2016.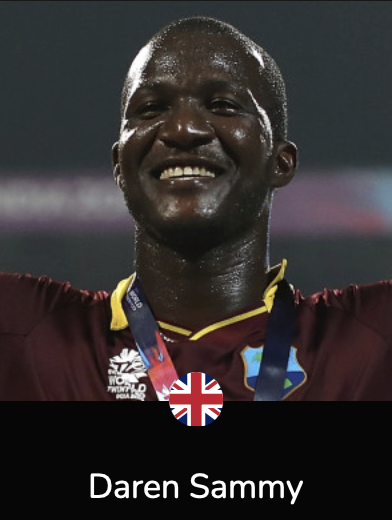 Simon Jones was born in Swansea, Wales and represented England, Glamorgan, Worcestershire and Hampshire during his career. Simon was instrumental in the 2005 Ashes campaign, terrorising Australian batsmen and in the process taking a number of match-winning 5 wicket hauls to propel England to victory.