Top 10 Motivational Speakers
Motivational speakers deliver speeches designed to inspire an audience to act decisively in order to achieve a goal. Motivational speakers will attempt to challenge and transform their audiences in order to persuade them to adopt their point of view.
When you book a motivational speaker, your chosen speaker will tailor their talk to the specific needs of their audience, leaving them inspired to achieve new goals.
Motivational speakers frequently bring a fresh perspective, flipping ideas on their heads and presenting them in novel ways that help people see things in new light. This can aid in the transformation of perceived challenges into opportunities or in the replacement of complexity with simpler approaches. When you're too close to something, you need someone to take a step back and help you see the forest for the trees.
A motivational speaker can help energise and inspire a stale organisation. This can be done by helping them believe in their abilities, showing them how they can succeed, or simply bringing some fun and enjoyment back into the workplace.
Vince Poscente is an acclaimed Keynote Speaker, Best Selling Author, Expert on Strategic and Tactical Leadership, Expedition Leader and former Winter Olympian with Team USA. Vince specialises in Accelerating Growth and explains how to be more resilient in order to overcome inevitable obstacles. Vince explains that it is vital in your approach to Accelerating Growth to Be Clear, Commit at a more profound level, Consistently do what the competition is not willing to do, Build Confidence for peak performance on the job and Control what they bring to any challenging situation. Vince Poscente delivers a unique message style for leadership, sales, high-tech, and client events.
Skills include – Leadership | Strategic Leadership | Dealing with Uncertainty | Empowerment | Motivation | Mindset Coach
Daniel Bull is an Australian adventurer, mountain climber and professional speaker. Born in Australia, Daniel has become a 3x World record-breaking extreme adventurer and when he achieved his childhood dream of standing on top of the world, he did not stop there! Daniel achieved a decade-long, unsponsored quest to become the youngest person on the planet to climb the highest mountain and the highest volcano on every continent. In 2018, Daniel set another world record for the highest altitude kayaking in a lake in Ojas del Salado on the Chilean border with Argentina. More recently in 2020, Daniel set another world record for the highest altitude swim in Copiapo in Chile. Daniel now inspires everyone from schoolchildren to CEOs with his experiences and learnings as a three-time World Record breaking adventurer.
Skills include – Motivational Speaking | Public Speaking | Resilience | Determination | Inspiring | Leadership | Teamwork | Peak Performance | Goal Setting | Growth Mindset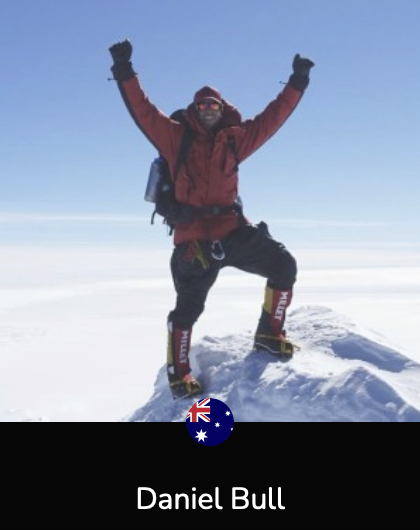 Michelle Lee was the first Australian woman to row solo across the Atlantic Ocean and is the world record holder for the fastest one million metre row by a woman. Michelle spent 68 days alone in the Atlantic Ocean rowing a minimum of 10 hours a day and sleeping in a small cabin at the back of the boat. On the 12th December Michelle left the Canary Islands in Spain before arriving at her destination English Harbour in Antigua. Why did she do this? So that she could prove to herself about her own independence. Michelle was awarded The Australian Geographic Adventurer of the Year in 2019 for her 68-day solo unassisted row across the Atlantic Ocean.
Skills include – Resilience | Mental Strength | Determination | Facing Fears | Performing Under Pressure | Strategies | Overcoming Obstacles | Inspiration
Mark Colbourne MBE is a former World and Paralympic Cycling Champion from Great Britain who competed at the London 2012 Paralympic Games. Mark smashed the individual 3km pursuit world record in qualifications on the track, however, not to disappoint, Mark broke his own world record hours later in the final to win Gold. Mark was not born a World or Paralympic Cycling Champion, in fact in his own words, he had to become that person after his near fatal paragliding crash in May 2009, when he fell to the ground after his paragliding canopy collapsed and he broke his back in the impact. After six months paralysed in Hospital and spending almost 12 months to walk again, Mark showed his amazing true grit and incredible resilience to fight back and start cycling again, albeit with a lower leg disability. Mark now shares his winning principles on stage all across the world and since 2012 has coached some of the most prestigious company brands such as Rolls Royce jet engines.
Skills include – Life Coaching | Motivation | Determination | Coaching | Mentoring | Public Speaking | Nutrition | Business Development | Overcoming Adversity | Performing Under Pressure | Resilience | Communication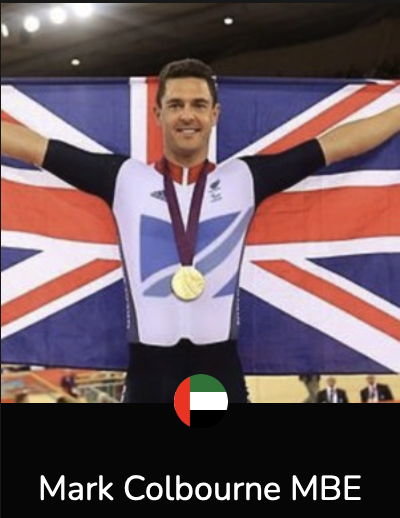 Jeremy Watkins is a leadership and performance expert, mentor, speaker, facilitator and author of Insight – How to sustain your performance without burning out and his second book Staying the Course – How to find yourself in pursuit of your goals. Jeremy is on a mission to support corporate executives, senior leaders, emerging leaders and their teams to adopt a better, whole of life, approach to leadership and performance that is truly sustainable. By shifting their default patterns of thinking and behaving Jeremy inspires and challenges his clients and audiences to refocus the attention of their energy into understanding and working on the things that truly matter, so that they can move powerfully forward with courage, confidence and conviction, in an ever-changing world. Jeremy is an inspiring example of living his central message, raising over 1.5 million dollars for the Prostate Cancer Foundation of Australia with his 2 day cycling challenge between Perth and Margar.
Skills include – Change Management | Philanthropy | Management | Culture Change | Strategic Planning | Executive Coaching | Writing
Alex Weber is an International Keynote Speaker on Leadership and Peak Performance, a competitor on American Ninja Warrior and an Award-Winning Entertainer for NBC. Alex is a World Record Holder, 5x TEDx Speaker and one of the youngest coaches ever to be awarded US Lacrosse Coach of the Year honors. Alex is also a comedian and entertainer, having hosted for NBC American Ninja Warrior, Discovery Channel, Under Armour, FX, and more. Alex is an in-demand Keynote Speaker who brings years of on stage experience to every event, transforming and empowering audiences live and through media around the world. Impacting over 3.5 Million people, Alex has worked with major companies like NBC, LinkedIn, University of Pennsylvania, Los Angeles Lakers, AirBnB, ESPN and more. Alex has also Guest Lectured at the Stanfords Graduate School of Business on the power of Humor for Leadership. Alex uses his energy and uplifting positivity to empower people to lead themselves past their fears.
Skills include – Leadership | Peak Performance | Entertainer | Comedy | Presenting | Hosting | Empowerment | Inspiration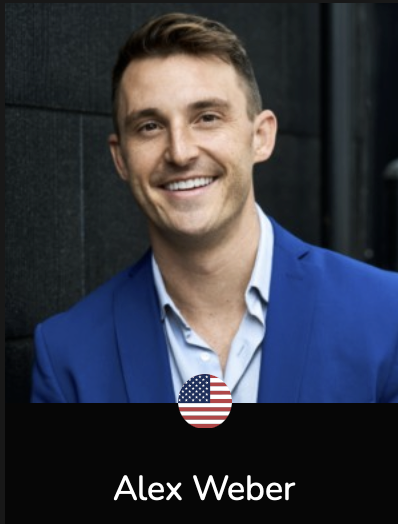 Brooke Hanson is an Australian Olympic swimmer who won over 25 medals at major international championships. Brooke created history at the World Championships in 2004 by winning 6 gold medals including the 4x100m relay whilst also setting a new world record time. In 2004, Brooke won gold and silver at the Athens Olympic Games.
Skills include – Elite Performance | Winning | Success | Determination | Mental Strength | Resilience | Determination | Public Speaking
Anna-Lucia Mackay is an internationally renowned keynote speaker, best selling author, educator and moderator for the Harvard Business School corporate education division HBP. Over the last 20 years, Anna-Lucia has consulted, trained and spoken to a multitude of world leading organisations on the topics of Leadership, Emotional Intelligence and Innovation. Anna-Lucia became a best-selling author with the release of her famed book called The Four Mindsets – How to Influence, Motivate and Lead a High Performance Team. In 2021, Anna-Lucia was selected as Judge for Business Innovation and Entrepreneurship for the most prestigious Business Awards in Australia and serves as a Board Chair in the financial services sector.
Skills include – Leadership | Innovation and Creativity | Emotional Intelligence | Mindset I Women in Business I Authoring | Resilience | Business Management | Business Transformation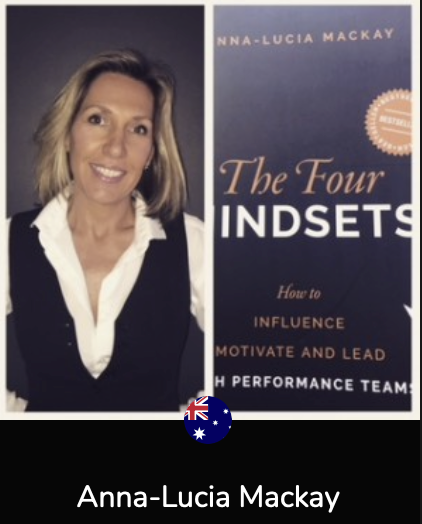 Steve Brown is a regular television presenter on Countryfile and Escape to the Country as well as sporting events such as Wimbledon, Paralympics, the Invictus Games and others. He's also a public speaker, athlete mentor and former captain of the Great Britain Wheelchair Rugby squad. At the age of 24, Steve fell from a first-floor balcony while working in Europe as an area manager for a holiday company. The accident left Steve with a broken neck, dislocating the C7 and trapping his spinal cord. Steve was determined to play at the home Paralympics in London in 2012.
Skills include – Elite Performance | Teamwork | Leadership | Mentoring | Coaching | Leadership Development | Personal Development | Public Speaking | Sports Management
Scott Reardon is Australian Paralympic World Champion and is considered one of the greatest T63 athletes in the history of the sport. Before Scott was a sprinter, he was a 12-year-old digging holes at his family farm in the Australian country town of Temora. Standing on the frame of a post hole digger, Scott's shoelace was untied and it caught in the power take-off shaft of a tractor, severing his right leg. Incredibly – and perhaps in a sign of his success to come – Scott relearned how to walk in just a week-and-a-half. His meteoric rise to fame on the track dates back to 2009, when he relocated to the ACT to train at the Australian Institute of Sport.
Skills include – Elite Performance | Overcoming Adversity | Resilience | Motivation | Determination | Leadership | Inspiration | Empowerment