Top 10 Leadership Speakers
Leadership Speakers discuss how to convey a vision for their organisation, motivate teams and individuals, lay out a strategy that others will follow, and will inspire groups to work together toward a common goal.
The right leadership speaker, with their unique outsider's perspective, can help communicate an organization's goals in a new and fresh way, helping employees reconnect with company (and personal) values.
Vince Poscente is an acclaimed Keynote Speaker, Best Selling Author, Expert on Strategic and Tactical Leadership, Expedition Leader and former Winter Olympian with Team USA. Vince specialises in Accelerating Growth and explains how to be more resilient in order to overcome inevitable obstacles. Vince explains that it is vital in your approach to Accelerating Growth to Be Clear, Commit at a more profound level, Consistently do what the competition is not willing to do, Build Confidence for peak performance on the job and Control what they bring to any challenging situation. Vince Poscente delivers a unique message style for leadership, sales, high-tech, and client events.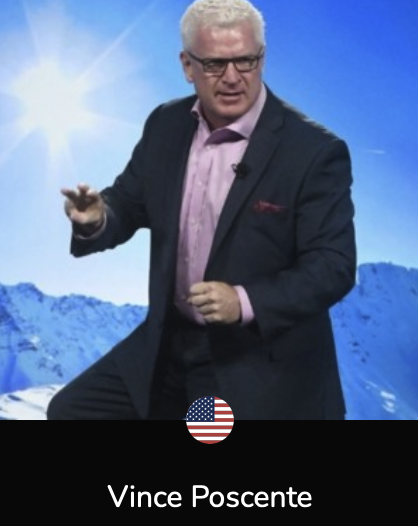 Stephen Shapiro is an Innovation Expert, Author and Hall of Fame Speaker who shares his knowledge of innovation with Fortune 500 companies around the world and continuously inspires teams to enhance their creative abilities. Stephen cultivates innovation by showing leaders and their teams how to approach, tackle and solve their business challenges. Based on his insights, organizations like NASA, Marriott, 3M, P&G and USAA have revolutionised the way they tackle innovation.  The first innovation opportunity Stephen identified was the opportunity to innovate within his own life. During his 15-year tenure at Accenture, while co-leading the company's business process reengineering practice, he realized he no longer wanted to be responsible for people losing their jobs, so he did the opposite by building the 20,000 workforce at Accenture. Stephen bases his keynote speeches on his books – Invisible Solutions, Best Practices are Stupid, and Personality Poker.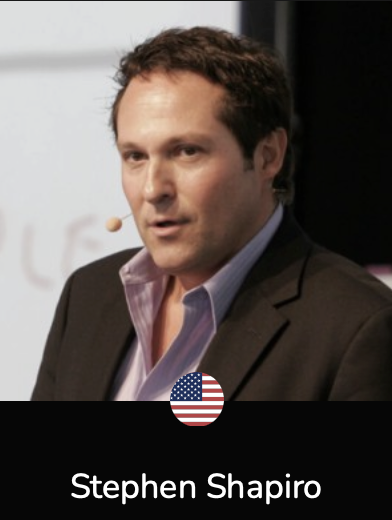 Andrew Grant is recognized as a global creative thinking pioneer and highly engaging keynote speaker & interactive business simulation designer. As the author of several books and over 30 original and sophisticated organizational development programs on the market today, Andrew brings a unique contemporary perspective to the field of innovative thinking and creative problem-solving. Andrew Grant and his partner Dr Gaia Grant (PhD) (University of Sydney Business School) have spent 30 years travelling the world to look at creativogenic cultures, and why is it that some societies & companies seem to have raced ahead with innovation, while others appear to have been left behind. Andrew has co-authored over 30 corporate educational resources, simulations and programs in total, which is used by Fortune 500 companies worldwide. Companies such as Visa use Tirian programs as induction programs for every new manager worldwide.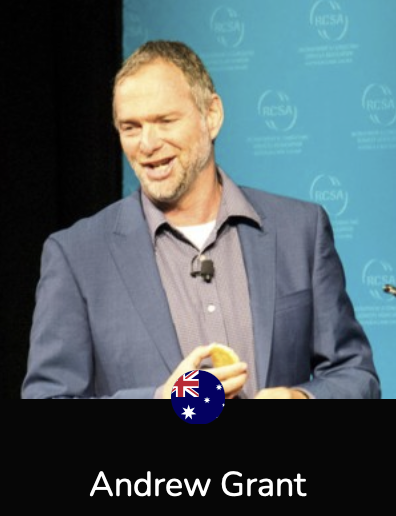 Brendon McCullum was born in Otago, New Zealand, and captained New Zealand in all formats. Brendon also played for teams in England, India, Australia, Pakistan, Bangladesh, and Afghanistan. Brendon was known for his astute leadership and clear dialogue, having built a winning culture within the New Zealand national team setup over a number of years.
McCullum was renowned for his quick scoring, notably recording the fastest test century of all time. He is considered one of the most successful batsmen and captains of New Zealand cricket. He retired from all forms of cricket in August 2019. McCullum is currently serving as the head coach of the England Cricket test team.
Dr Linda Friedland is an internationally renowned Health Professional, Medical Doctor and Corporate Advisor with more than 20 years of experience in the field of Clinical Medicine and 15 years of consulting and advisory to leading global companies. Dr Friedland is a well-regarded international speaker and a best-selling author of seven health, women's health and medical books. Her newest book – Freedom from Disease – was a number 1 bestseller on Amazon. Dr Friedland is passionate about both women's empowerment and social impact and is committed to several public health and social responsibility projects globally. Dr Friedland has developed and implemented numerous health, lifestyle and illness prevention programs around the world. Dr Friedland is the Head of Business Development at Firebrick Pharma (Australia), Chief Medical Officer to The Anti-Inflammaging Company (Italy & UAE), Consultant to TargImmune Therapeutics AG (Switzerland) and Healthcare Advisor (NY & Madrid).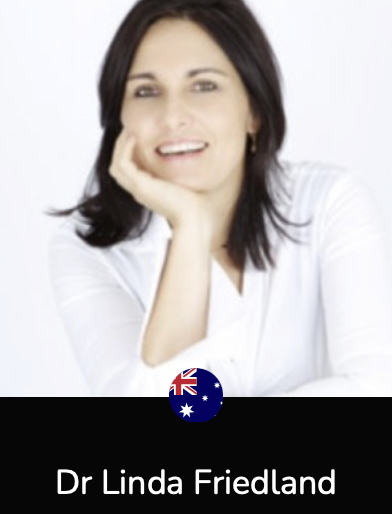 Jaimie Fuller is an Australian businessman and sports activist. Jaimie has built a successful business career around his greatest passion – sport. Jaimie was the Chief Executive Officer of the international compression apparel brand SKINS from 1998 to 2019. Jaimie is now Chair and Co-Founder of eo, an Australian-based sports technology company utilising world-class sports scientists and engineers to help elite athletes redefine their limits. eo is developing a range of products designed to improve performance, accelerate recovery and adaptation, prevent injury, and aid rehabilitation. Jaimie is a prominent sports activist, initiating campaigns and speaking out against cheating, systemic corruption, and human rights abuses at the highest levels of several international sports including cycling, football and the Olympics. Jaimie has led campaigns against homophobia in sports, with SKINS helping to establish the inaugural 'Rainbow Round of Sport' in Australia in 2016.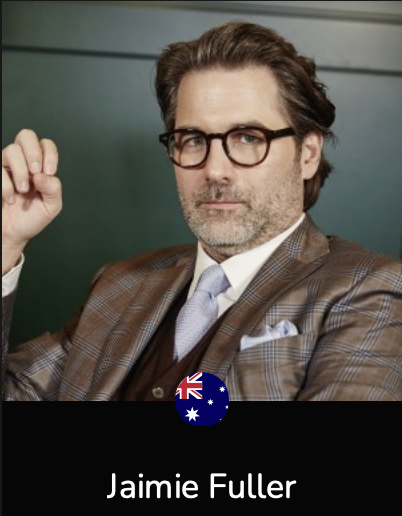 Graeme Smith was born in Johannesburg, South Africa and represented South Africa, Gauteng, Western Province and Cape Cobras. Graeme also played for teams in the IPL and T20 Blast. Graeme was one of the great leaders of his country, having taken on the role at a young age, he led South Africa to world number one in the ICC Test rankings.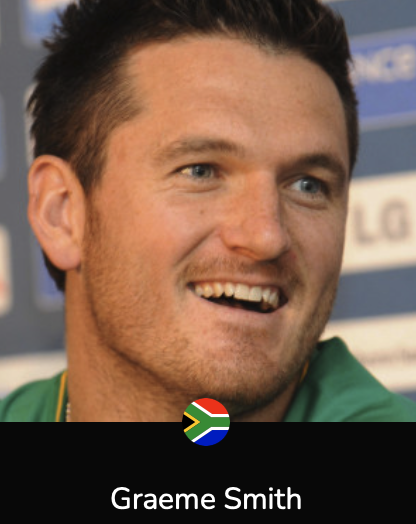 Chris Paton was a Lieutenant Colonel in the Royal Marines and is now a keynote speaker who works with CEOs and Senior Management in organisations, helping them to become more productive and valuable environments. He has a decade of experience leading complex transformation and culture change at a corporate level, through 'learn and solve' methodologies. Previously, Chris was a strategic adviser to the French Ministry of Defence and was the first non-French student to rank in the top 5% of the French Military Strategic Promotion Course. He was later promoted to a role in the Ministry of Defence and during this time was responsible for the extraction of all UK combat forces from Afghanistan. Chris provided key guidance and advice to the Defence Board and National Security Council which included dialogue with 10 Downing Street.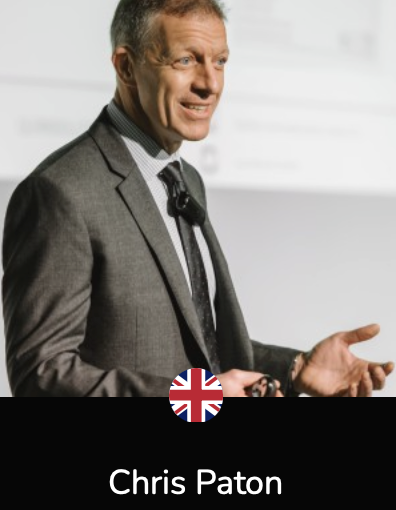 John Buchanan was born in Queensland, Australia and represented Queensland throughout the 1978/79 season. In 1999, John was appointed the Head Coach of Australia. Throughout his 8-year tenure as a coach, he led Australia to 3 consecutive World Cup Titles, going undefeated in both the 2003 and 2007 tournaments.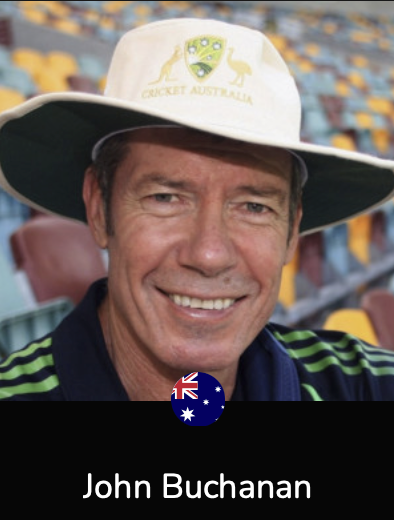 Steve Heaney MC is an elite military expert who specialises in leadership, strategy, escalation situations, decision-making, team management and assignments. Steve was the Platoon Sergeant of X PLATOON (Pathfinders), where in 2000, 26 soldiers were dropped into a village in Sierra Leone. It turned into a 16-day siege against 2000 rebel attackers.