Top 10 – Inspirational Speakers
Life experiences help inspirational speakers build successful careers. They share their powerful messages with others who benefit from their experiences and wisdom.
Inspirational speakers are important because they can inspire you, boost your creativity, reduce fear and apprehension, provide a new perspective, and connect you with others who share your values.
Everyone requires motivation. It makes no difference who you are or what you do: you must be motivated to complete any task in your life, no matter how small. Motivational speeches are meant to inspire others. They, however, rely on more than just inspiration from powerful words.
Although the final message is undeniably powerful, inspirational speakers do more than just ask you to do something; they also outline the steps for doing so. Inspirational speakers provide their audiences with valuable insight—sometimes personal insight—into how to go about achieving the goals they set for themselves.
Here is an incredible Top 10 of Inspirational Speakers now.
---
Sean Swarner is a two-time terminal cancer survivor and was given a prognosis of 14 days to live. No one expected him to achieve what he has in life. With only one lung, Sean is the only person in history to climb Mount Everest, climb the highest mountain on all 7 continents, ski both the North and South Poles, and complete the Hawaiian Ironman. Sean is a multiple world-record holder, author, exec producer and award-winning speaker. Sean is the author of the internationally acclaimed publications – Being Unstoppable and Keep Climbing. Sean is an incredible human being, overcoming the impossible and is now ready to share his inspirational story on LassWho.
Heidi Loughlin was diagnosed with the rarest and most aggressive form of breast cancer while 13 weeks pregnant. Heidi was left with the awful decision to make, life-saving treatment or to save her baby. Heidi declined treatment to protect her little girl but was all aware of the little boys she had at home that needed their mum. The unimaginable then happened when her daughter passed away and then Heidi discovered that her cancer could not be cured. Heidi's unwillingness to give up, saw her surpass many milestones deemed unlikely by Doctors and has been able to share her story with strength, positivity and the ever-apparent humour that sometimes leaves audiences with whiplash. Heidi has garnered a worldwide following through her blog Storm in a tit Cup' which has over a million hits due to its shockingly honest account of living with cancer, grieving for her daughter but navigating life by pushing herself.
Skills include – Diversity & Inclusion | Health & Wellbeing | Inspiration | Motivation | Goal Setting | Inspirational | Mindset | Overcoming Adversity | Resilience | Self-Belief | Social Media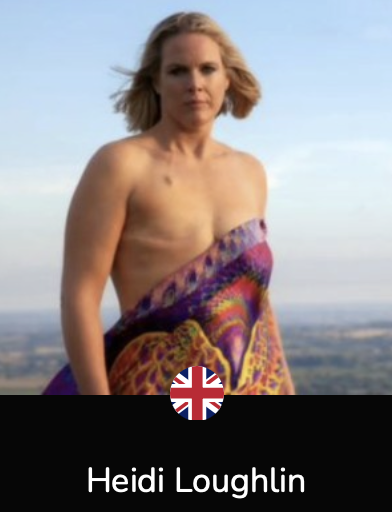 Michael Holding is one of the greatest fast bowlers in the history of cricket and was nicknamed Whispering Death by his contemporaries. Michael played 162 matches for the West Indies taking 391 wickets. Michael spent 30 years in broadcasting and has recently gained significant praise for his race and equality campaigning.
Skills include – Elite Performance | Broadcasting | Media and TV | Public Speaking | Campaigning | Resilience | Inspiration | Motivation | Race and Equality | Author | Writing
Alun Wyn Jones holds the world record for the most number of caps in international rugby, having represented Wales 140 times and 12 times for the British and Irish Lions. Alun Wyn has won 5x Six Nations titles, 3x Grand Slams and has 4x British and Irish Lions tours. Alun Wyn is considered one of the greatest rugby players of all time.
Skills include – Elite Leadership | Elite Performance | Strategy | Motivation | Strength | Teamwork | Public Speaking | Resilience | Media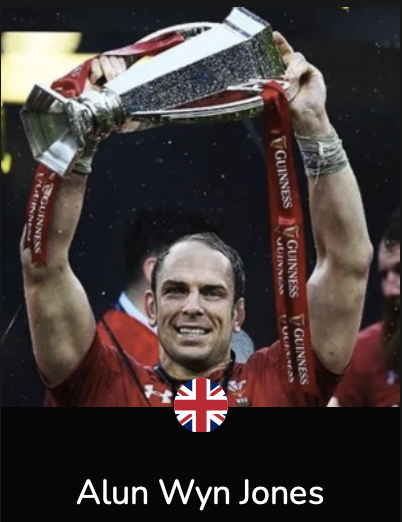 Jamie Hull is a former soldier of the British Special Forces Reserve and is now an internationally renowned speaker and author. In 2007 whilst fulfilling his dream of becoming a pilot, Jamie was on a solo flight that changed his life forever when an engine caught fire and the plane suddenly descended towards the ground. Jamie managed to climb onto the wing of the stricken plane and remained there before jumping off 15 feet from the ground. Jamie managed to survive this impossible situation and with 60% of his body covered in third-degree burns, he lay in a coma in intensive care for six months. Jamie had a survival rate of less than five percent but somehow managed, against all odds, to survive almost certain death. Jamie has undergone 50 operations since this day and with incredible strength and determination he has transformed his life. Today, Jamie is an inspirational keynote speaker and is ready to meet you front on with his incredible story.
Skills include – Leadership | Motivation | Resilience | Adversity | Dealing With Pressure | Decision Making | Public Speaking
Stephen McGown was born and raised in South Africa. In 2011, whilst on the trip of a lifetime riding his motor-bike from London to Johannesburg, Stephen was abducted by Al Qaeda in Timbuktu and held hostage in the Saharan Desert for 6 years. Stephen went to extraordinary lengths to survive against all odds. While being held captive in the Sahara, he experienced the loneliness and desperation that people go through when feeling overwhelmed and forgotten, he recognized the need to help others. In 2017, Stephen was released and now tells his story about overcoming the impossible situation. Stephen now talks about his experience and delivers keynotes that are focused on survival and the resilience of the human spirit and mind, something which he believes many people battle with. Stephen has spoken at events all over the world to schools and corporates.
Skills include – Resilience | Mental Strength | Physical Endurance | Media | Public Speaking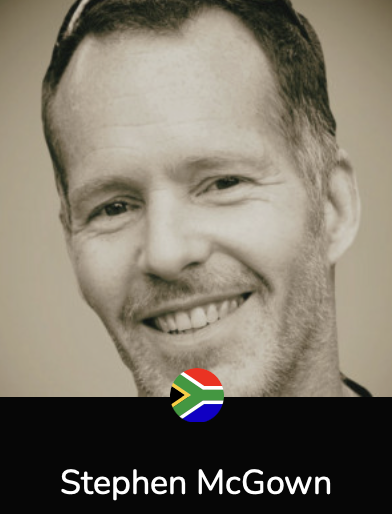 Brendon McCullum was born in Otago, New Zealand and captained New Zealand in all formats. Brendon also played for teams in England, India, Australia, Pakistan, Bangladesh and Afghanistan. Brendon was known for his astute leadership and clear dialogue, having built a winning culture within the New Zealand national team setup over a number of years. McCullum was renowned for his quick scoring, notably recording the fastest test century of all time. He is considered one of the most successful batsmen and captains of New Zealand cricket. He retired from all forms of cricket in August 2019. McCullum is currently serving as the head coach of the England Cricket test team.
Skills include – Motivation | Teamwork | Culture Building | Leadership | Media | Public Speaking | Coaching | Mentoring | Resilience
Charlotte Edwards is a former international cricketer who captained England and played for teams in Australia and New Zealand. Charlotte is regarded as one of the most decorated female cricketers in the history of the game, leading England to three Ashes series wins and two World Cups. Charlotte was awarded an MBE & CBE for her services to cricket.
Skills include – Elite Performance | Coaching | Mentoring | Leadership | Motivation | Teamwork | Culture Building | Media and Broadcast | Public Speaking
Daniel Bull is an Australian adventurer, mountain climber and professional speaker. Born in Australia, Daniel has become a 3x World record-breaking extreme adventurer and when he achieved his childhood dream of standing on top of the world, he did not stop there! Daniel achieved a decade-long, unsponsored quest to become the youngest person on the planet to climb the highest mountain and the highest volcano on every continent. In 2018, Daniel set another world record for the highest altitude kayaking in a lake in Ojas del Salado on the Chilean border with Argentina. More recently in 2020, Daniel set another world record for the highest altitude swims in Copiapo in Chile.
Daniel now inspires everyone from schoolchildren to CEOs with his experiences and learnings as a three-time World Record breaking adventurer
Michelle Lee was the first Australian woman to row solo across the Atlantic Ocean and is the world record holder for the fastest one million metre row by a woman. Michelle spent 68 days alone in the Atlantic Ocean rowing a minimum of 10 hours a day and sleeping in a small cabin at the back of the boat. On the 12th of December Michelle left the Canary Islands in Spain before arriving at her destination English Harbour in Antigua. Why did she do this? So that she could prove to herself her own independence. Michelle was awarded The Australian Geographic Adventurer of the Year in 2019 for her 68-day solo unassisted row across the Atlantic Ocean.