Top 10 Health & Wellness Speakers
A keynote speaker on health and wellness is an excellent way to inspire and motivate your employees.
Stress is an unavoidable by-product of our hectic lifestyles. We all want to make the most of our time, but reality has other ideas. In today's digital age, we are even busier than we were previously, with our minds processing vast amounts of data in shorter timeframes.
Everyone can benefit from learning how to manage their mental health and time more effectively, whether they are dealing with heavy workloads, demanding expectations, and daily dramas that cause stress and burnout. Spend time raising awareness and checking in on those suffering from mental or behavioural health issues.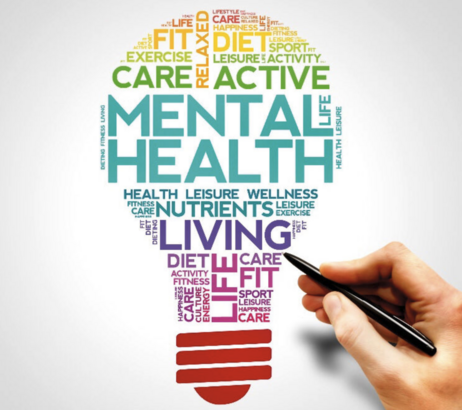 A keynote speaker on Health and Wellness has a number of benefits, including:
Improving productivity
Enhancing happiness
Enhancing mental energy
Fostering creative minds
Feeding motivation
Boosting job satisfaction
Lowering employee turnover
Supporting mental health
Dr Jodie Lowinger is an internationally recognised top-secret weapon to some of the most successful CEO and Executive teams around the world. Dr Jodie has become an expert when it comes to optimising human potential with thought leadership dealing with anxiety, mindset and resilience. In addition to becoming a best-selling author with her book called The Mind Strength Method, Dr Jodie has also become a world-renowned keynote speaker. Speaking about various topics from boosting workplace resilience and wellbeing to developing outstanding leaders and teams. As the Founder of The Anxiety Clinic, Dr Jodie and her team of professionals have helped thousands of adults, children and adolescents overcome anxiety, stress, mood and behavioural challenges. Dr Jodie has a network of clients that includes the likes of SAP, Citi, Audi and QANTAS.
Skills include – Mental Health | Psychology | Mindfulness | Clinical Research | Resilience | Mentoring | Team Building | Stress Management | Leadership Development | Communication |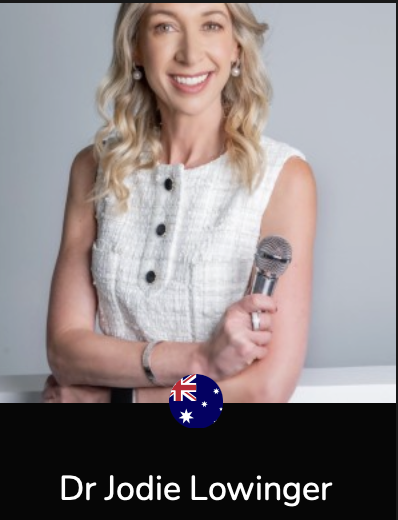 Gerry Convy is a Formula 1 motorsport performance coach. Gerry has spent the last twenty-two years helping professional motorsport drivers enhance their performance both physically and mentally. Working with McLaren-Mercedes F1, Force India F1, HWA Formula E, Mercedes-Benz DTM and Formula E, Gerry has helped many of the sport's biggest names reach new heights with their performance. Gerry has worked closely with the likes of Fernando Alonso, David Coulthard, Juan-Pablo Montoya, Sir Jackie Stewart, Stoffel Vandoorne, Dario Franchitti and Paul Di Resta who have all benefited from the expertise and bespoke training plans that Gerry has delivered to them. Gerry now works with various individuals/teams eg. WEC (World Endurance Championship), Formula E, Golf, Self Defence clients.
Skills include – Personal Training | Nutrition | Mindset | Overcoming Challenges | Performing Under Pressure | Teamwork | Nutrition | Physical Fitness| Self-Protection/Self-Defence
Dr. Vivienne Ming explores maximising human capacity as a theoretical neuroscientist, delusional inventor, and demented author. Over her career she's founded 8 startups, been chief scientist at 2 others, and launched the "mad science incubator", Socos Labs, where she explores seemingly intractable problems—from a lone child's disability to global economic inclusion—for free. As the co-founder and Chief Scientist of Dionysus Health she applies machine learning to lessen the corrosive health effects of chronic stress in communities. She also develops tools for learning at home and in school and TBI, models of bias in hiring and promotion, and neurotechnologies to treat dementia, an outgrowth of her research at the Redwood Center of UC Berkeley for Theoretical Neuroscience. In her free time, Vivienne designs AI systems to treat her son's diabetes, predict manic episodes in bipolar sufferers, and reunite orphan refugees with extended family members.
Skills include – AI | Technology | Leadership | Empowerment | Innovation | Public Speaking | Policy | Education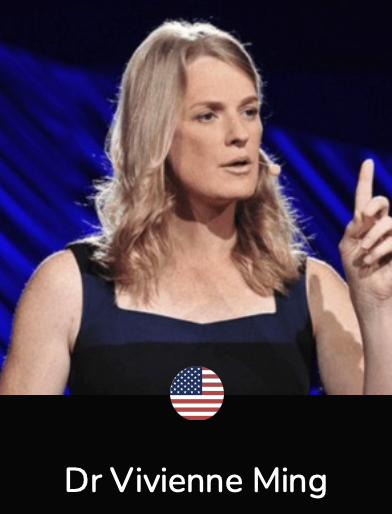 Joel Feren is the Nutrition Guy and is highly regarded as an Accredited Practising Dietitian and Nutritionist. Joel specialises in credible and evidence-based health communications and nutrition marketing. Joel helps food brands and businesses tell their nutrition story and engage, educate and connect with customers to drive meaningful change.
Skills include – Health Communications | Nutrition Marketing | Cooking and Culinary Nutrition
Dr Juliette Tobias-Webb is a Behavioural Scientist, Senior MBA Lecturer, Superstar of Science, Technology, Engineering and Maths and soon to be Homeward Bound (Antarctica) explorer. Juliette is one of sixty Australian women nominated as a Superstar in STEM. Juliette is passionate about understanding, designing for and speaking about human behaviour and psychology. She applies scientific evidence to inspire real-world, measurable behaviour change for individuals and organisations. Juliette has a PhD in Experimental Psychology from the University of Cambridge.
Skills include – Public Speaking | Behavioural Science | Workshops and Presentations | Media | Leadership | Mentoring | Resilience | Psychology | Wellbeing | Mental Health | Work Life Balance | Work Life Harmony
Shahna Smith is an Australian Indigenous female entrepreneur who is the Founder and CEO of Amplified Beauty Australia. The journey began for Shahna when she was just 16 years old and lost her mother to bowel cancer. This was not only the beginning of many obstacles for Shahna, but the growth of resilience and determination to build the Company she has today, Amplified Beauty Australia. Within Amplified Beauty, Shahna has a passion for diversity, inclusivity and empowering young women all over the world. Amplified Beauty has been published in over 10 media releases within 6 months of launching, including, Forbes Australia. Book an empowering chat with Shahna to learn how she went from losing her Mum to being the successful and resilient CEO that she is today.
Skills include – Motivational Speaking | New Business Development | Networking | Strategic Planning for Growth | Female Empowerment | Eye for Marketing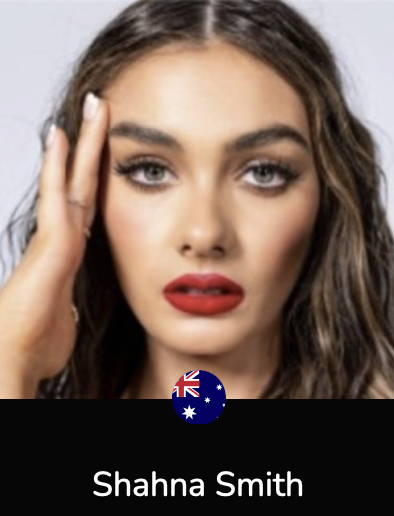 Rhys Thomas is a former Welsh international rugby player who also played for the Dragons and Scarlets. In 2012, Rhys had his career cut short and was forced to retire after suffering a major heart attack in training. This resulted in a quadruple heart bypass, multiple operations and eventually being fitted with a pump that helps keep him alive. As a result of this life changing event, Rhys lost everything including his career and identity. Rhys was not able to deal with his emotions or feelings which ultimately led him to alcoholism and many dark moments. Through seeking support and attending rehab, Rhys was able to overcome these challenges and is now ready to share his story. Rhys was able to refocus and gain perspective on his life, providing direction and purpose enabling him to turn his life around. Those experiences allow him to help others through sharing his story, breaking stigmas, supporting and mentoring to maximise positive outcomes.
Skills include – Adversity | Resilience | Mental Health | Athlete Transition | Identity | Addiction | Recovery | Fear | Perspective | Authentic Self | Being Present | Gratitude
Connor Minney is the co-founder and Director of GRNDHOUSE which is a fit-tech subscription service. Connor first trained to become a professional dancer, after which he spent six years with Barrys, the global boutique fitness juggernaut. During the COVID-19 pandemic, Connor and five other renowned fitness instructors started GRNDHOUSE – the first fitness-tech product that specialises solely in strength training. Alongside running the business, Connor uses his experience and platform to offer motivation and advice to inspire others to harness their full potential.
Skills include – Group Fitness Instructing | Personal Training | Gym Consultancy | Motivational Speaking | Teamwork | Entrepreneurship | Inspiration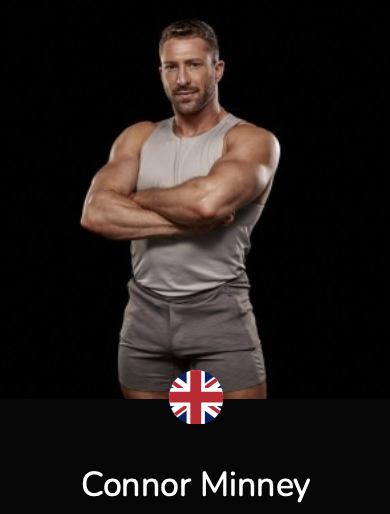 Jay Schulz is a former professional Australian Rules Footballer who played for the Port Adelaide Power from 2010 to 2016. Jay was known for his kicking accuracy throughout his career but equally he was known for his hardness in battle. He recently revealed how his brain has been damaged in 19 areas as a result of repeated head knocks and he is now an advocate for Concussion Passports. Jay suffered between 40 to 50 concussions during his career which resulted in swelling and internal bleeding. Since retiring Jay has opened up and explained how this has led to him suffering with anxiety, depressions, mood swings and memory loss.
Skills include – Elite Performance | Leadership | Teamwork | Dedication | Determination | Mental Health | Head Trauma & Concussion Expert
Spencer Brown is a former England Rugby International who played wing and fullback. Spencer was a member of the England Elite squad between 1998 and 2001 during which time he represented England at the World Sevens in Paris, England A during three seasons, and won England caps against Australia and South Africa on the 1998 tour to the Southern Hemisphere. Spencer has a 1st class Honours Degree in Sport & Exercise Science from The University of Northampton, Masters Degree in Strength & Conditioning from The University of Edinburgh, PhD in Health Sciences from The University of Warwick.
Skills include – Strength & Conditioning | Return to Sport profiling | Injury risk identification/reduction | Injury rehabilitation & treatment (mid to late-stage) | Olympic lifting coaching | Specialist sports conditioning | Sports massage therapy | Young Athlete Development (LTAD) | Seminar & workshop delivery | University & FE lecturing