Top Diversity and Inclusion Speakers
Business leaders will be aware that Diversity & Inclusion is an essential component of a healthy workplace culture and have a significant, tangible impact on an organization's bottom line, having been shown to increase staff retention and productivity.
It's one thing to have statistics and articles on hand, but it's quite another to successfully embrace and support a diverse workforce and promote an equitable work environment. This is where D&I consultants and keynote speakers come in. The diversity speakers featured here are experts when it comes to getting down to the actual business of making your business more inclusive, providing insight into effective implementation strategies and important considerations for any leader wishing to guide their teams to greatness.

Michael Holding is one of the greatest fast bowlers in the history of cricket and was nicknamed Whispering Death by his contemporaries. Michael played 162 matches for the West Indies taking 391 wickets. Michael spent 30 years in broadcasting and has recently gained significant praise for his race and equality campaigning.
Skills include – Elite Performance | Broadcasting | Media and TV | Public Speaking | Campaigning | Resilience | Inspiration | Motivation | Race and Equality | Author | Writing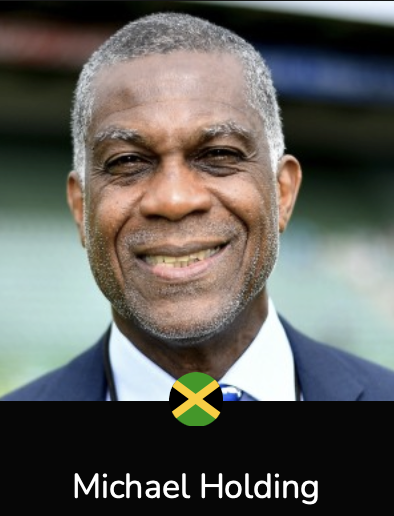 Marc Woods is a Paralympian Team GB swimmer who competed at five Paralympic Games. During his career, Marc won 4 Gold, 6 Silver and 2 Bronze Medals at the Paralympic Games. Marc competed at the European and World Championships and won a further 21 medals. Marc is now a well-respected commentator and sort-after inspirational speaker.
Skills include – Elite Performance | Resilience | Determination | Motivation | Media and TV | Public Speaking | Teamwork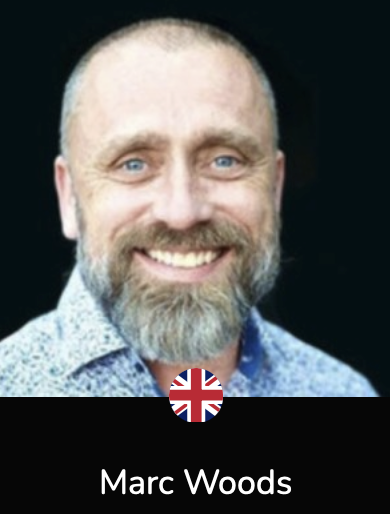 Jamie Hull is a former soldier of the British Special Forces Reserve and is now an internationally renowned speaker and author. In 2007 whilst fulfilling his dream of becoming a pilot, Jamie was on a solo flight that changed his life forever when an engine caught fire and the plane suddenly descended towards the ground. Jamie managed to climb onto the wing of the stricken plane and remained there before jumping off 15 feet from the ground. Jamie managed to survive this impossible situation and with 60% of his body covered in third-degree burns, he lay in a coma in intensive care for six months. Jamie had a survival rate of less than five percent but somehow managed, against all odds, to survive almost certain death. Jamie has undergone 50 operations since this day and with incredible strength and determination he has transformed his life. Today, Jamie is an inspirational keynote speaker and is ready to meet you front on with his incredible story.
Skills include – Leadership | Motivation | Resilience | Adversity | Dealing With Pressure | Decision Making | Public Speaking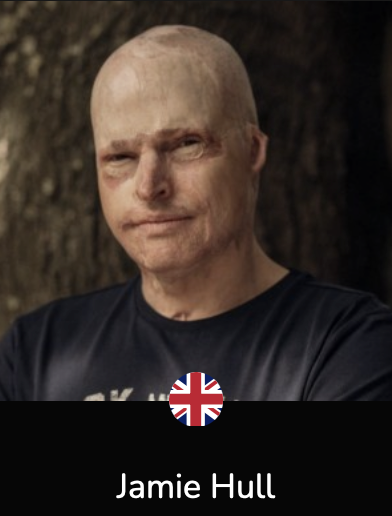 Matt Lindley is a former Royal Air Force Captain who is currently a 777 Long Haul Airline Pilot and Keynote Speaker. Matt is a change management consultant, human performance factors expert and diversity keynote speaker. Matt was a Royal Air Force VIP Training Captain who was responsible for transporting Her Majesty The Queen, Members of the British Royal Family, the Prime Minister, and Cabinet Ministers Worldwide. Matt was one of the first openly gay pilots in the RAF and is considered a leading Diversity & Inclusion Keynote Speaker. Matt is able to recount his experiences around culture change, resilience, leadership and acceptance within the Armed Forces.
Skills include – Elite Leadership | Keynote Speaking | Diversity & Inclusion | Instructor | Resilience | Culture Change
Scott Reardon is an Australian Paralympic World Champion and is considered one of the greatest T63 athletes in the history of the sport. Before Scott was a sprinter, he was a 12-year-old digging holes at his family farm in the Australian country town of Temora. Standing on the frame of a post hole digger, Scott's shoelace was untied and it caught in the power take-off shaft of a tractor, severing his right leg. Incredibly – and perhaps in a sign of his success to come – Scott relearned how to walk in just a week and a half. His meteoric rise to fame on the track dates back to 2009 when he relocated to the ACT to train at the Australian Institute of Sport. After representing Australia at the 2011 International Paralympic World Championships in New Zealand, Scott won the Paralympic silver medal in the 100m T42 at the London 2012 Paralympic Games. Scott went one better at the Rio Paralympics Games by winning the gold medal in the 100m T42.
Skills include – Elite Performance | Overcoming Adversity | Resilience | Motivation | Determination | Leadership | Inspiration | Empowerment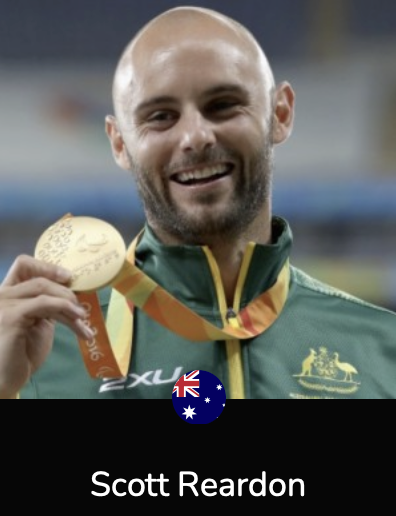 Heidi Loughlin was diagnosed with the rarest and most aggressive form of breast cancer while 13 weeks pregnant. Heidi was left with the awful decision to make, life-saving treatment or to save her baby. Heidi declined treatment to protect her little girl but was all aware of the little boys she had at home that needed their mum. The unimaginable then happened when her daughter passed away and then Heidi discovered that her cancer could not be cured. Heidi's unwillingness to give up, saw her surpass many milestones deemed unlikely by Doctors and has been able to share her story with strength, positivity and the ever-apparent humour that sometimes leaves audiences with whiplash. Heidi has garnered a worldwide following through her blog Storm in a tit Cup' which has over a million hits due to its shockingly honest account of living with cancer, grieving for her daughter but navigating life by pushing herself.
Skills include – Diversity & Inclusion | Health & Wellbeing | Inspiration | Motivation | Goal Setting | Inspirational | Mindset | Overcoming Adversity | Resilience | Self-Belief | Social Media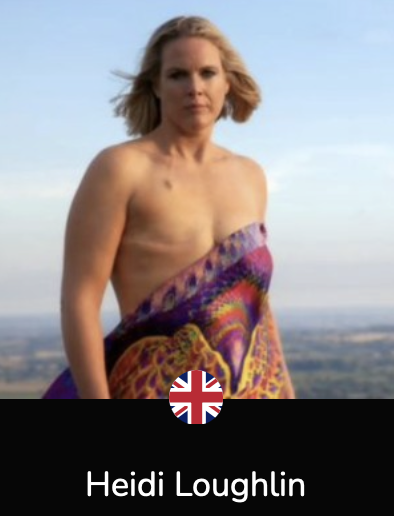 Johnny Nelson is a former professional world champion boxer who still holds the record as the longest reigning world cruiserweight champion of all time holding the WBO belt for 6 years. Johnny is now one of the most well-respected boxing pundits, commentating on many super fights around the world.
Skills include – Media | Public Speaking | Elite Performance | Resilience | Determination | Strength | Mentoring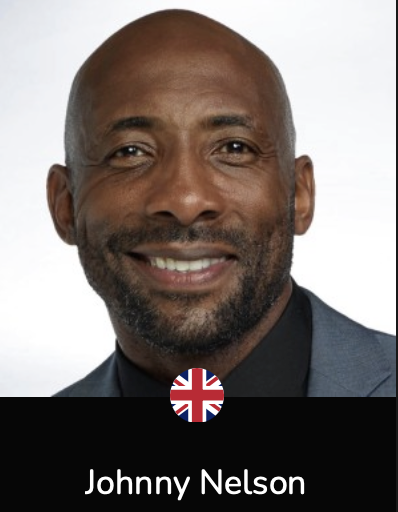 Helen Butters is an NLP performance coach, keynote speaker, communications expert, and bestselling author. Proving anything is possible, alongside 3 other ordinary mums, Helen rowed across both the North Sea and the Atlantic Ocean in 2016, winning a Guinness World record in the process. Helen spent 25 years working for the NHS and has been involved in designing successful communication and engagement strategies for formal consultations. Qualifying as a performance life coach in 2019, Helen helps others lead a more fulfilling and satisfying life, both professionally and personally. Co-author of the Sunday Times bestselling book, Four Mums in a Boat, Helen's adventurous streak continues with her next project. In April 2022, she will be undertaking a 1000 miles cycling adventure across 4 countries, from Maggies Leeds to Maggies Barcelona.
Skills include – Strategy | Change Management | Policy | Leadership Development | Coaching | Event Management | Business Strategy | Performance Management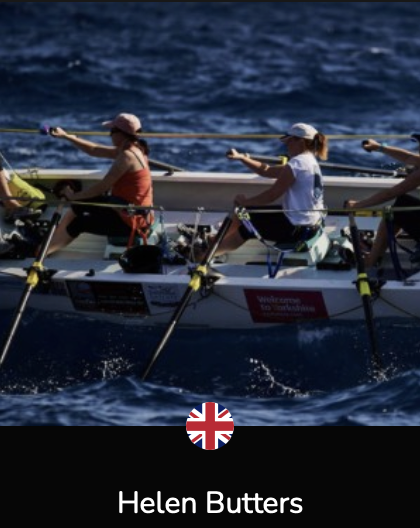 Jay Kamiraz, aka Mr Fabulous, is an inspirational public figure and fashion icon from Britain. Jay is the creative mind behind Mr Fabulous – the ultimate, bespoke entertainment experience and emerging fashion designer. Jay has worked with some of the very biggest brands including Coca-Cola, Pandora and Harrods.
Skills include – TV | Media | Public Speaking | Influencer | Creative Artist | Campaign Management | Motivational Speaking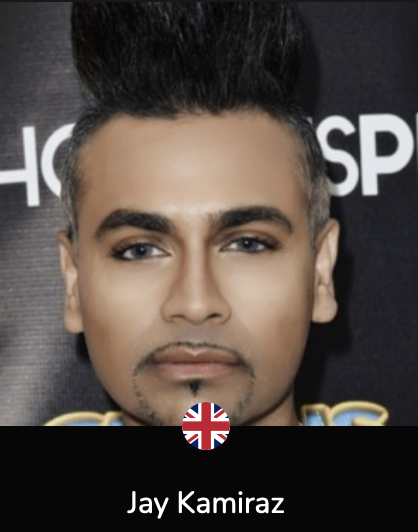 Laura Massaro is a former world number 1 professional Squash player from England. Laura won the World Championship and was shortlisted for the Sunday Times Sky Sports Sportswomen of the Year. Laura amassed more than 20 major titles in her distinguished career as one of the all-time greats of the sport.
Skills include – Elite Performance | Leadership | Endurance | Motivation | Winning Culture | Teamwork | Precision | Speed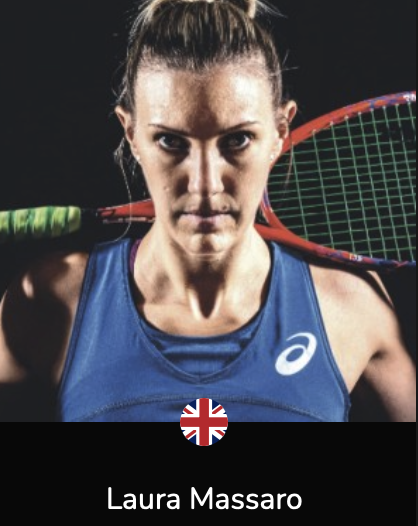 At the London 2012 Paralympic Games, Naomi Riches achieved what some athletes only dream of winning a Gold Medal in front of a home crowd. She now uses her lived experience to inspire, motivate and enable others. Naomi delivers her story – Playground to Podium – putting adversity and seemingly insurmountable challenges, firmly into perspective, with her personal story of achievement, against the odds. I was one disabled child in a mainstream school of 800. I was not important, most teachers did not cater for my needs, and my peers didn't try to understand. I left school with poor grades and little to no self-confidence. All I wanted to do was to not be defined by my visual impairment. I set out to prove the teachers and the bullies wrong – I won gold at the London 2012 Paralympic Games. When I deliver a speech, I take the audience from the Playground to Podium and beyond. I want my audience to feel inspired, motivated to step up and empowered to realise their full potential.
Skills include – Elite Level Performance | Inspiration | Empowerment | Determination | Resilience | Dealing with Adversity | Overcoming Challenges | Coping with Pressure | Media | Public Speaking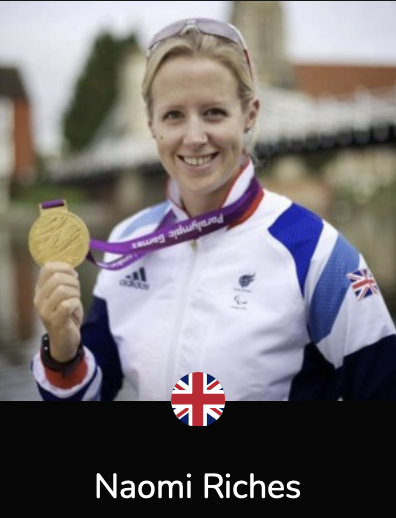 Seamus Evans is a keynote speaker, television personality, stand-up comedian and Ambassador for Tourette Syndrome Association Australia. Seamus openly talks about his triumphant journey of overcoming the challenges associated with Tourette Syndrome to work on TV and pursue a career in the public eye.
Skills include – Comedy | Stand-Up Comedy | Resilience | Determination | Overcoming Challenges | Acceptance | Passion