Top 10 Rugby Speakers
Rugby speakers are ideal for any type of event as they are excellent at adapting to different audiences by giving incredible insight into their experiences and knowledge whilst sharing anecdotes and stories from their distinguished careers. Rugby speakers have the ability to touch on leadership, collaboration, teamwork, discipline and all other facets that are key ingredients to building successful teams and a winning mentality.
+ What does teamwork mean to you?
+ How do you cope with pressure?
+ How important is understanding your values and setting goals to achieve great things?
Rugby speakers are engaging and interactive ensuring attendees have a wonderful experience with many valued takeaways.
Here is a stellar Top 10 of Rugby speakers ready to provide you with an incredibly memorable experience.
Stephen Moore is a former Australian Rugby Union international and captain who made 129 appearances for his country. He played Super Rugby for the Queensland Reds and Brumbies, amassing 176 matches across a distinguished Super Rugby career. Stephen is the 14th most capped player of all time and has the second most Test appearances for Australia behind George Gregan. Stephen is the only Australian hooker to have played 100 Tests.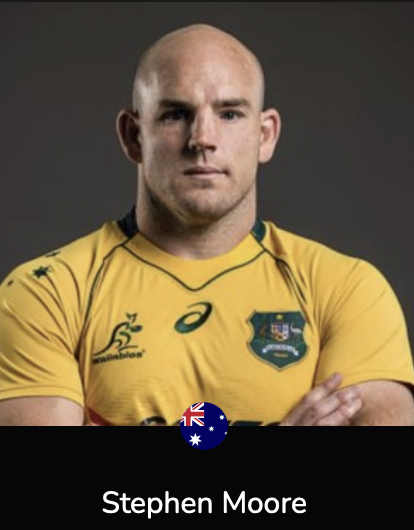 Alun Wyn Jones holds the world record for the most number of caps in international rugby, having represented Wales 140 times and 12 times for the British and Irish Lions. Alun Wyn has won 5x Six Nations titles, and 3x Grand Slams and has 4x British and Irish Lions tours. Alun Wyn is considered one of the greatest rugby players of all time.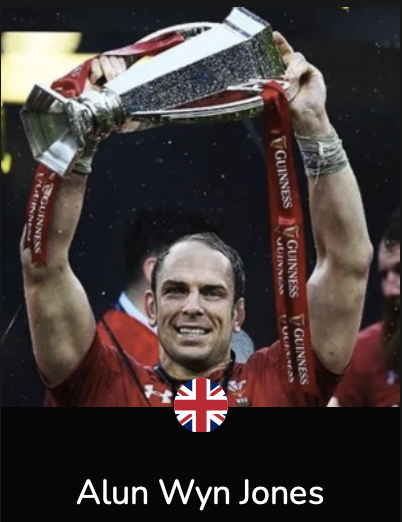 Drew Mitchell is a former Australian Rugby Union International who played on the wing and fullback. Drew represented his country on 71 occasions and made over 100 appearances in Super Rugby for the Queensland Reds, New South Wales Waratahs and Western Force. Towards the end of his career, he played several seasons for the French side Toulon. Drew made his debut for Australia in 2005 and is the highest try scorer in World Cup history for Australia. Drew scored 170 points for Australia during his 71-match career. Since retiring Drew has moved into media and now is a commentator on rugby matches.
Mike Phillips was born in Carmarthen and represented Wales and the British & Irish Lions. Mike has played for teams in Wales, England and France. In March 2013, Mike became the most-capped scrum half for Wales with 76 caps and would go on to set a record of 94 caps which is yet to be surpassed.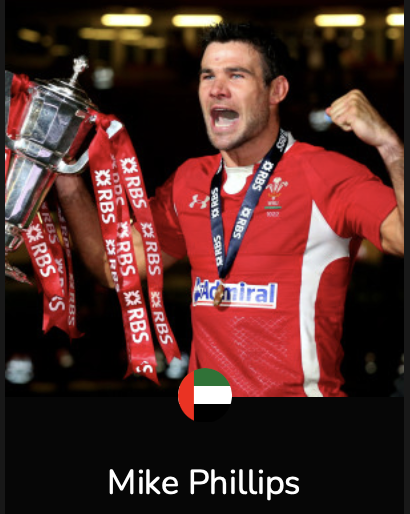 Stuart Lancaster is an International Rugby Coach who was previously Head Coach of the England Rugby team. Stuart has worked at the highest level of International sports having studied leadership extensively throughout his career. In 2007, Stuart started out as Head of Elite Rugby Development with England Rugby before being named Head Coach in 2011. During his leadership as Head Coach, Stuart gained many plaudits for overhauling and reframing the culture within the England Rugby team.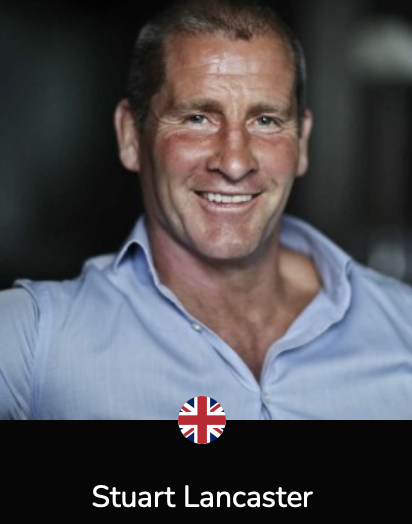 Geordan Murphy is a former professional rugby player born in Dublin, Ireland and made 72 appearances for his country. Geordan played 16 seasons for the Leicester Tigers and won the Premiership 8 times. Geordan retired in 2013 and became part of the Leicester Tigers coaching staff.
Rob Howley is a former professional rugby player who represented Wales and the British and Irish Lions. Rob played 59 times for Wales between 1996 and 2002 and became their attacking coach in 2008. In 2013, Rob famously led Wales to the Six Nations title whilst on caretaker duty.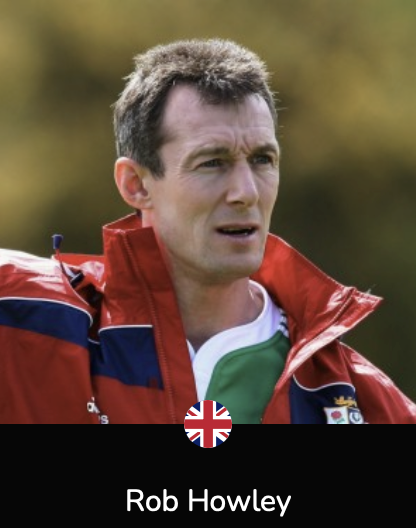 Ben Franks is a former international rugby player who played for the All Blacks. Ben is one of only a few players who has won the World Cup more than one time, having won in 2011 and 2015. Ben made 130 appearances for the Crusaders and Hurricanes in Super Rugby and during his career played for the All Blacks alongside his brother Owen.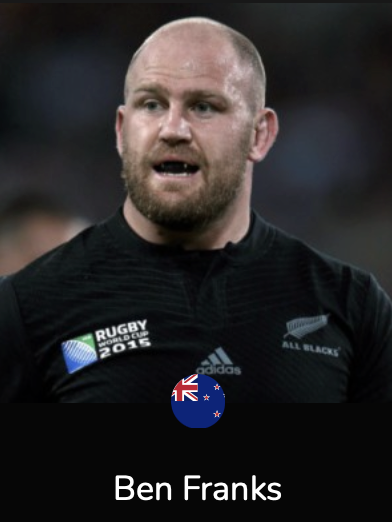 Neil Back is a former Rugby Union International who represented England and the British & Irish Lions. Neil was a key part of the victorious England World Cup winning side in 2003. Neil was considered one of the toughest of his era, touring with the British and Irish Lions on three occasions and making over 300 appearances for the Leicester Tigers.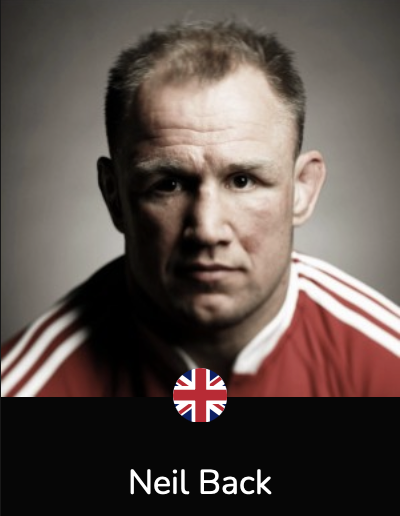 David Nucifora is a former Australian Rugby Union International who played for the Wallabies and Queensland Reds. David was part of the Wallabies 1991 World Cup winning team. David is considered one of the most successful coaches in Super Rugby history, having become the first-ever Australian coach to steer a team to three successive Super Rugby finals. In 2004, David guided the ACT Brumbies to the Super 12 title and was named Australian Coach of the Year for the third consecutive year.