Top 10 – Olympian Speakers
Olympians achieve the pinnacle in an athlete's career by representing their country and their sport at the Olympic Games.
Competing in the Olympics requires an extraordinary amount of determination, drive, desire, dedication, strength and courage, which is why many retired Olympians become motivational speakers to share their experiences with the rest of the world. These medalists and world-record holders are now business owners, philanthropists, coaches, best-selling authors, and health advocates.
Each of these incredible past Olympic athletes is ready to deliver a message of motivation and inspiration to any audience, regardless of sport.
Aaron Peirsol is a 3x Olympian from the USA who won 5 Olympic Gold Medals and is considered one the greatest swimmers of all time. Aaron represented his country as a 17 year old at the Sydney Olympics in 2000 and won a Silver Medal. Aaron is a multiple world record holder and since retiring has focused on coaching and his charities.
Skills include – Elite Performance | Teamwork | Mental Strength | Leadership | Motivation | Resilience | Public Speaking | Media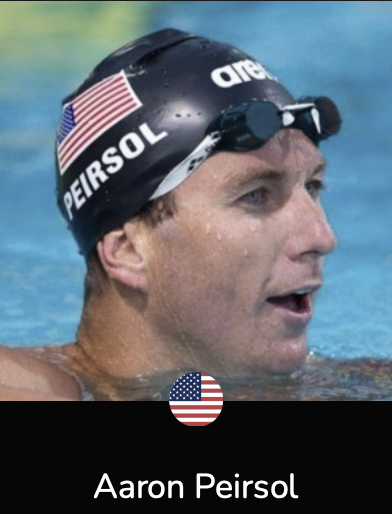 Rosie Popa is an Australian Olympic and World Championships Rower who won Olympic Gold at the Tokyo 2020 Olympics. Rosie is also the founder of Rosemary Local, a small business that supports, connects and empowers local artisans. As a public speaker, Rosie talks openly and honestly about the importance of teamwork, leadership, self belief, preparation, visualisation, and resilience, as well as overcoming obstacles, and appropriately and positively addressing fear, as the key pillars to achieving high performance – in sport, business, and life. Over a 15 year rowing career Rosie has been presented with an array of opportunities, has had to overcome internal and external challenges, and created a unique path to ultimately becoming an Olympic Champion. Rosie seeks to inspire listeners, and help them become the happiest, most successful people they can be.
Skills include – Elite Performance | Teamwork | Leadership | Preparation | Visualisation | Determination | Resilience | Dealing with Pressure | Overcoming Challenges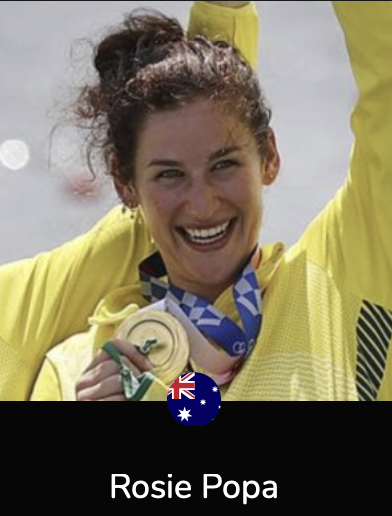 Bryan Clay is an Olympic Decathlon champion from the USA. Bryan is considered one of the all time greats of Decathlon having won the gold medal at the Beijing Olympics in 2008 and silver at Athens Olympics in 2004. Bryan is an experienced keynote and elite level performance speaker leveraging knowledge and learnings from his track career.
Skills include – Elite Performance | Multi Discipline | Diversity and Inclusion | Motivation | Determination | Resilience | TV and Media | Public Speaking | Business Management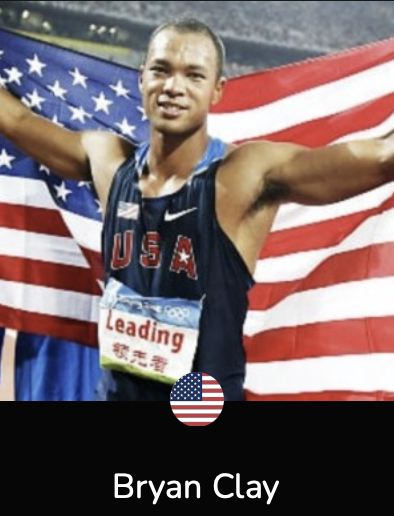 Brooke Hanson is an Australian Olympic swimmer who won over 25 medals at major international championships. Brooke created history at the World Championships in 2004 by winning 6 gold medals including the 4x100m relay whilst also setting a new world record time. In 2004, Brooke won gold and silver at the Athens Olympic Games.
Skills include – Elite Performance | Winning | Success | Determination | Mental Strength | Resilience | Determination | Public Speaking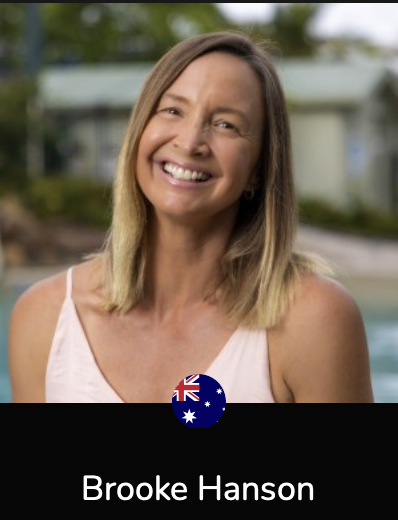 Chemmy Alcott is a four time British Winter Olympian and World Cup Alpine Ski Racer who competed in all five disciplines – Downhill, Super G, Giant Slalom, Slalom and Combined. Chemmy competed in four Winter Olympic Games and seven FIS World Championships and was the overall Senior British National Champion 7 times and overall British Ladies Champion 8 times. Since retiring, Chemmy has ventured into Television Presenting, mentoring future talent and managing talented Winter Olympians. Chemmy has also done Public Speaking, Inspirational and Motivational talks for schools and businesses and Performance Consultancy. In 2012, Alcott competed in ITV1 Dancing on Ice alongside professional skater Sean Rice. They finished 5th place in the competition and were eliminated on 11 March 2012.
Skills include – Elite Performance | Multi Discipline | Motivation | Inspiration | Empowerment | Attention to Detail | Perseverance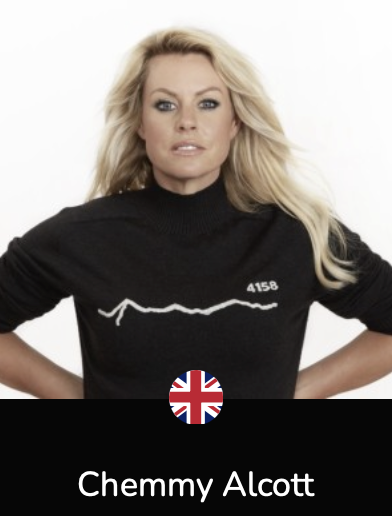 Calum Jarvis is an Olympic Gold Medal winning Swimming champion from Great Britain. Calum is also a World and European Championship gold medallist. In 2015, Calum was part of the 4x200m relay quartet that ended five successive World Championship titles for the USA. At the 2020 Olympic Games in Tokyo, Calum won gold in the 4x200m freestyle event.
Skills include – Elite Performance | Teamwork | Resilience | Performing Under Pressure | Strength and Conditioning | Public Speaking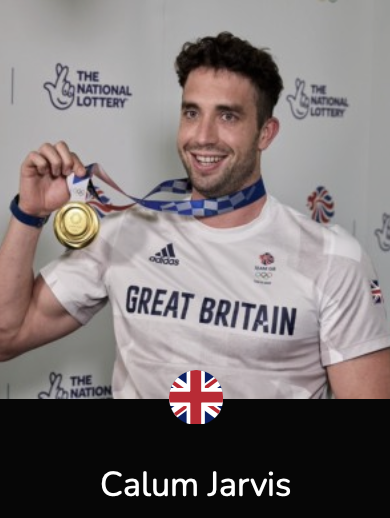 Jazz Carlin is a former swimmer for Wales and Great Britain. In 2014, Jazz became the first female Welsh swimmer since 1974 to win a gold medal at the Commonwealth Games. Whilst competing at her first Olympic Games in 2016, Jazz became a double silver medalist in the 400m and 800m freestyle. Jazz currently holds the European 4x200m relay record.
Skills include – Elite Performance | Motivation | Stamina | Strength | Determination | Coaching | Leadership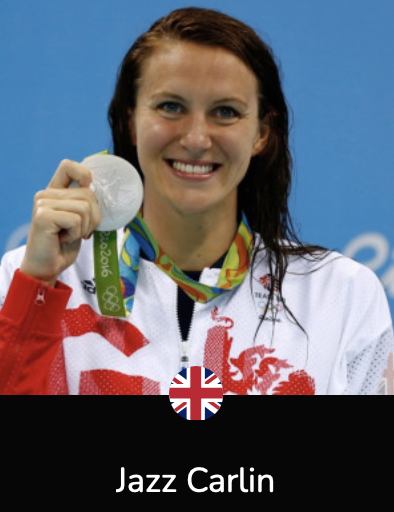 Jaclyn Narracott is an Australian Olympic Skeleton champion who sensationally won a silver medal at the Beijing Winter Olympics. Jaclyn made history in January 2022 by becoming the first Australian to win a World Cup gold medal in the Skeleton whilst also setting a track record.
Skills include – Elite Performance | Determination | Resilience | Motivation | Speed | Power | Strength | Performing Under Pressure | Mentoring | Public Speaking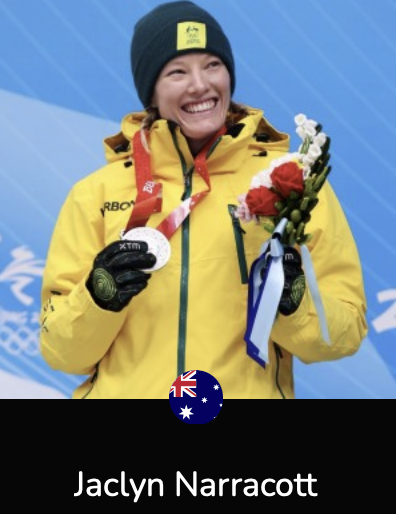 Steven Bradbury is an Australian speed skating gold medalist. Steven made his first appearance at the Winter Olympics in 1992 and would go on to compete at four Olympic Games. Steven became the first athlete from Australia to win a Winter Olympics gold medal when he famously won the mens 1,000m event in 2002 in Salt Lake City, USA.
Skills include – Resilience | Media | Public Speaking | Inspiration | Motivation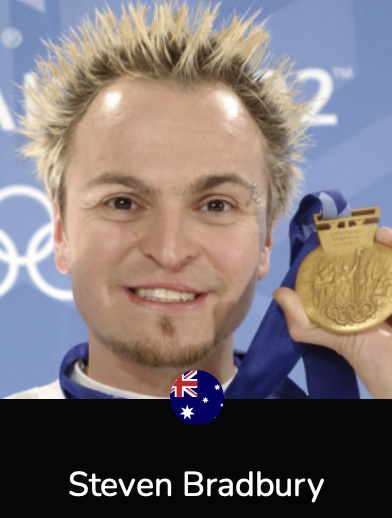 Josh Davis is a US Olympic Freestyle Swimming Champion and former World Record Holder who represented Team USA at the 1996 & 2000 Olympics. Josh won an incredible 25 major championship medals, including 16 gold meals, during his illustrious career. In 1996, Josh made history by becoming the only man in any sport from any nation at the Atlanta Olympic Games to win 3 gold medals.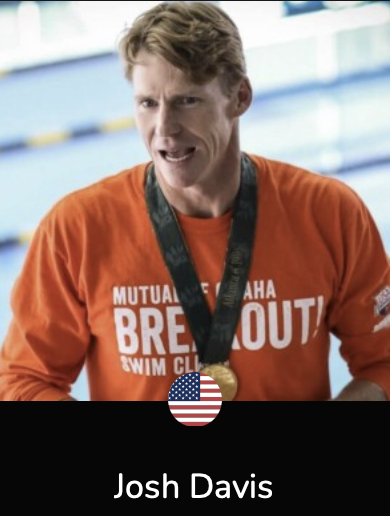 Skills include – Elite Performance | Resilience | Strength | Motivation | TV and Media | Public Speaking | Mentoring | Teamwork