Live Virtual Events - Find Your Speaker Now
LassWho connects you with leading international speakers for live virtual events
not yet loaded
not yet loaded
HOW TO LASSWHO
BOOK A CALL WITH YOUR HERO
It's a simple process to book a one-to-one or group video chat
SEARCH
BOOK
SET AGENDA
JOIN CALL
RATE
LASSWHO'S FOR EVERYONE
THE LASSWHO EXPERIENCE
LassWho can be experienced by individuals, friends, small groups of people, clubs, schools and corporate events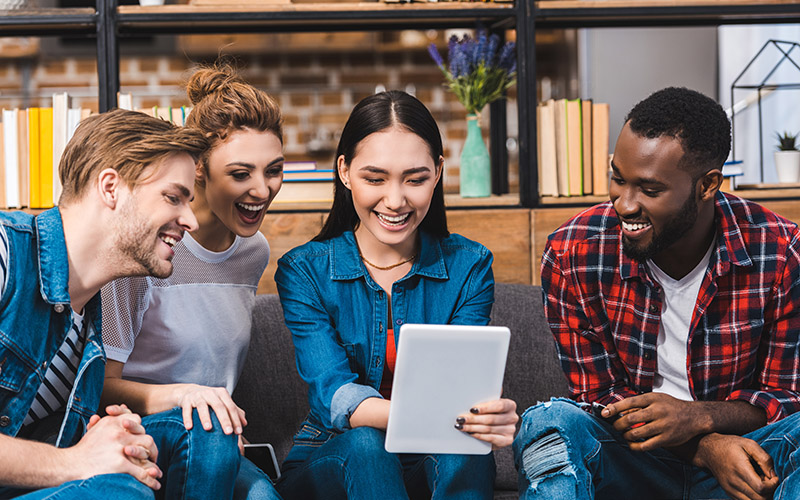 INDIVIDUALS & FRIENDS
1-4 Fans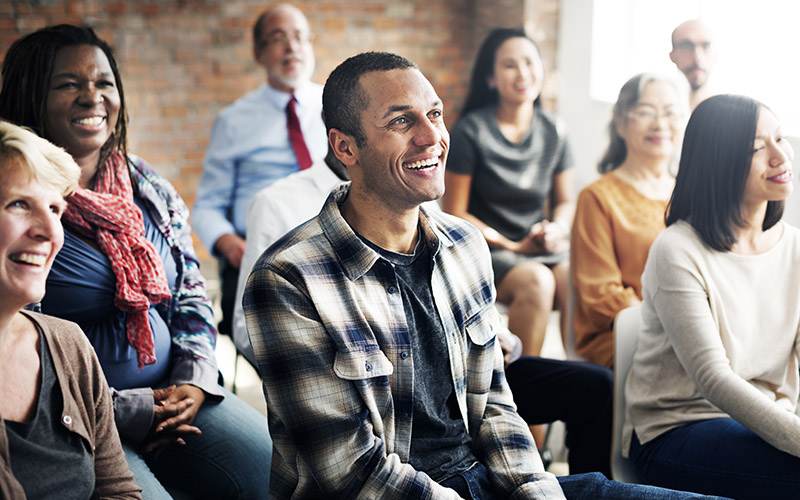 SMALL GROUPS
5-20 People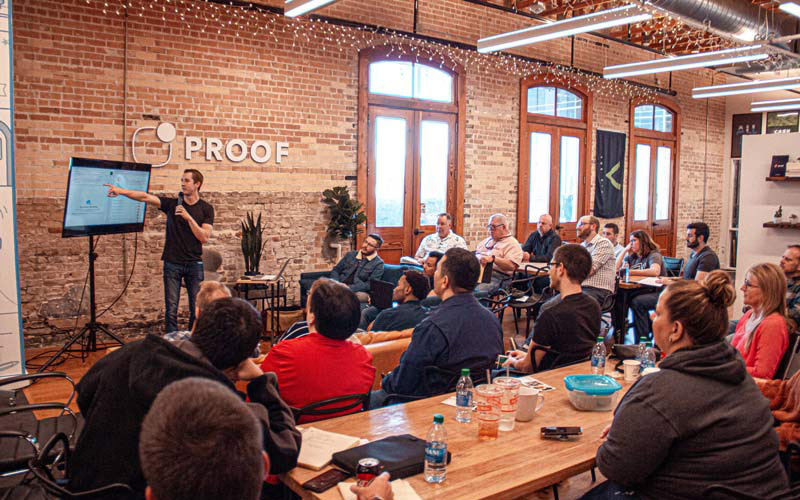 LARGE GROUPS
20+ People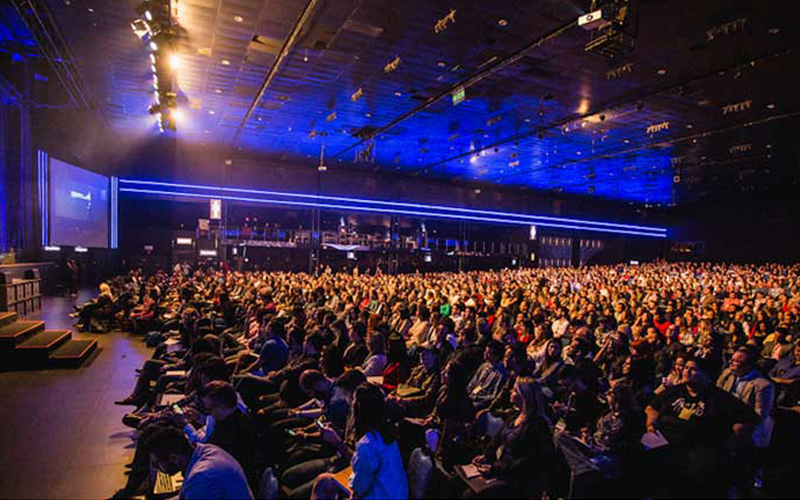 CORPORATES & EVENTS
Unlimited
LASSWHO MOMENTS
Inspiring moments showcasing what is possible for everyone on LassWho
It was fantastic to listen to Adam Hollioake at our business breakfast viewing of England v Australia in the Cricket T20 World Cup. Fascinating to hear Adam share some tales of his playing days and give some thoughts on the competition, the weather, and some good old Aussie sledging! Really great entertainment for our guests. Thanks to LassWho and Dean Morrison for an amazing service and unique product.
Ed Loader
Integritas Wealth Partners - UK
Thank you so much for an excellent interaction with Graeme Smith. It was simply incredible to have Graeme join us virtually as he made a huge impact on our audience! A brilliant concept LassWho which I would encourage leaders to include in their away days, strategic offsites, key team meetings or leadership motivational talks and celebrations. What a great idea which is as powerful for post-pandemic and lockdown hybrid events.
Tim Townsend
Alexander Forbes | SA Chamber of Commerce
We recently held a Business Development Event with Senior Executives and Key Partners where we invited leading keynote speaker Chris Paton to speak about strategy, organisational and cultural transformation. The virtual keynote delivered by Chris using the LassWho platform was insightful, thought-provoking and enabled us to gain an understanding of how transformation is handled in a different organisation and environment in a high-pressure situation where the outcomes can have devastating implications.
Sure Business
United Kingdom
John Buchanan was great as he delivered a masterclass keynote on Motivation, Overcoming Challenges and Winning as a team. It was a fantastic deliver such a virtual event using LassWho to employees across the region, including Sydney, Melbourne, Brisbane and Perth in Australia and Hamilton in New Zealand.
Alfa Laval Group
Sydney, Australia
I have long respected Chris during his career and it was a great thrill to chat to Chris! It was fantastic to chat about the upcoming Ashes series and also his career which i found fascinating. Chris was easy to chat to, friendly and engaging and I thoroughly enjoyed our chat,and I look forward to chatting to Chris again in the future. LassWho is a great platform for fans to chat to sporting legends.
Johnny Goring - Victorian Cricket Fan
Melbourne, Victoria
Hearing Stephen share his experiences was fascinating. Also the acknowledgment and empathy he showed that we all face battles and issues of sorts in everyday life. The lessons he learned can be equally applied to many aspects of the corporate world but also areas of your personal life. I can see why Stephen is one of the most sought after speakers and I can highly recommend him for your next event
David Washbrook - Technology Company Founder and former KPMG Director
Sydney, Australia
Amazing personal account by Rhys ... I did not expect it and I won't lie, it touched me.
Stephen Kenealy - Sure Mobile
London, England
Great to have the opportunity to hear an inspirational story from Rhys Thomas the former Wales Rugby International. Rhys shared his experiences of the difficulties of mental wellbeing in a high-performance world, and battling through tough times to overcome many challenges
Ed Loader - Integritas Wealth Partners
United Kingdom
It was superb to have a LassWho live video chat with new Adelaide Strikers cult hero - Ian Cockbain who helped us go on against all odds run to the semi finals of BBL 11. What a legend! Great platform that makes this possible, thanks.
Matt Gates
Melbourne, Victoria, Australia
I thought it was a great concept but the reality was way beyond what I expected! My family and I spoke to the incredible Charlie Walker who has cycled around the world. His advice and experiences he shared were priceless. Well done LassWho.
Archie Irtizaali
Chelmsford, Essex
Team members from our hockey club in Guernsey had the opportunity to speak to Team GB Olympic Gold Medallist Shona McCallin. It was so easy to use the LassWho platform. Thank you for bringing this tech to the public.
Ali Le Tocq
Guernsey, GB
We used LassWho to book Graeme Smith as a guest speaker for a client dinner event. Our guests asked Graeme a question and we were given honest, unscripted and humorous takes on his career. Graeme was a complete pro and made the event feel like we are all having a drink with him around a table at his home. The event was a big success, and it was completely different to anything the guests had done before; It is not every day you get the chance to ask someone what was Shoaib Akhtar like to face.
Oliver Hughes
Jersey, United Kingdom
Thanks to LassWho I had the chance to have a live video-chat with two cricketing heroes, Daren Sammy and Simon Jones. What a fantastic experience, not only talking to sporting greats, but experiencing a really personal moment with honest, direct responses from legends of the cricket world. Thank you LassWho it was an amazing experience.
Ward Jenner
Jersey, United Kingdom
When I think of that 2005 Ashes, Simon Jones is one of the first names that comes to mind. Getting to chat to him was awesome for me (and Tuffers my Dachshund). I can't wait to see what he and Hoggy come up with in the summer on Hoggy's new BBQ.
Georgie Heath
London, England
Thrilled to speak directly to Lottie Edwards and hear her tips on sporting excellence and leadership. It was inspirational and so easy through the LassWho platform. Brilliant experience. Now on to my next hero!
Jon Giles
Financial Services Industry Leader
What an amazing experience it was to have a live video-chat with Lottie Edwards. I must admit I was quite nervous at first, after all I was about to chat with a legend, role model and inspiration. As soon as we started I felt at ease straight away. She was open and honest and gave me a great insight into what it was like to achieve so much, the sacrifices she had to make and the great friendships she made along the way. LassWho delivered what they promised and some.
Caroline & Bella Park
Sussex, England
What a fantastic experience it was to meet one of Australia's great fast bowlers in Ryan Harris. LassWho made the experience so enjoyable and the ability to get to meet true legends on such a personal level made it so much better. It allows in depth conversation and results in learning so much more on the sporting hero's story. Ryan was such a lovely bloke who was very open and honest!
Mathew Hague
Albury, Australia
Thanks to LassWho I virtually met Simon Jones, 2005 Ashes Legend! In a secure 1-2-1 format I was able to ask about life as an international sportsman, challenges faced and obtain fascinating insights from a truly brilliant bloke!
Alex Whitby
Shropshire, England
I am a huge fan of Ben Cutting, so to be able to speak with him 1-2-1 was out of this world. Thank you LassWho for making it possible.
James Robertson
Perth, Austrailia
As a surprise I booked my son a 15 min live video chat session with Sydney Thunder BBL star batsman Alex Ross. Sam and I had a great chat with Alex and in particular Sam was able to ask his hero questions he never imagined possible. Sam's teammates were in awe when they found out what he had experienced. We will be doing another live video-chat soon.
Cameron Thompson
Sydney, Australia
LassWho is brilliant! I go the opportunity to speak to Danny Morrison, a hero of mine. What an amazing experience. I couldn't recommend LassWho enough.
Mark Beer
Otago, New Zealand
I got to have a live video chat with Manu Tuilagi on LassWho. It was an unbelievable experience learning about his life growing up in Samoa and then moving to England as a youngster before then going on to play rugby for England at the very highest level. I highly recommend LassWho.
Will Turner
Manchester, England
The experience of a virtual meeting with Daren Sammy was incredible - such insight into leadership and winning that translates to business. It was fantastic and exceeded expectations
Duncan Ellis
Somerset
What a great way to connect to your hero. Darren Lehmann (Boof) was so good to talk to, provided great insight into his career covering successful and challenging moments and just all round a great guy.
Trent Verhagen
Mount Eliza, Victoria
LassWho gave us an opportunity we couldn't have had before – to get a hero to speak to a community club like ours without the huge associated costs was great. What an experience for the youngsters to be able to ask questions and get close to somebody that they would aspire to be!
Edward Loader (St Ouen Springfield CC Secretary)
Jersey, United Kingdom
Graeme Smith delivered a perfect 30 minute session for a business development event I attended. Graeme was engaging, insightful and at the same time light hearted making the event an incredible success. LassWho you have really nailed this and made it easy.
Martin Jenkins
Jersey, United Kingdom
As a massive rugby league fan, it was mind blowing that I could get access to Alex Walmsley a Super League powerhouse and St Helens legend. What LassWho puts on the tin "Heroes are ordinary people doing extraordinary things" couldn't be truer. Meeting Alex personified this mantra. Alex was incredibly humble and just an amazing guy.
Paul Jones
Wrexham, North Wales
David Gower was in the UK and we were English cricket fans living in Australia and we got to speak as a small group of friends with David about the Ashes. We did this from our dinner table in the restaurant. Anything is possible, so thanks to LassWho for this revolutionary platform.
Stuart Grover
Sydney, Australia
My son (Charlie) and I got to speak to Fynn Hudson Prentice about his career and advice for my son. Charlie was buzzing after his chat and hasn't stopped practicing since the call. What a top guy is Fynn.
James Caunt
Nottingham, UK
Speaking to Chris Rogers. It's great to have this platform because as fans you don't normally get access to sportspeople, so I highly recommend it to everyone.
Johnny Goring
Sydney Australia
Darren Lehmann was great on our video chat. It was amazing to get access to him whilst he was on the team bus during the chat. We even got to meet some of the other Brisbane Heat players and coaching staff.
Dale Holland
St Kilda, Melbourne
It was a great experience speaking to Lisa Sthalekar. Wonderful innovation and really cool. I thoroughly enjoyed it and the process was easy.
Abdullah Haider
Birmingham, United Kingdom
My 13 year old son (Hunter) and I got to meet Shane Jurgensen the NZ bowling coach and former coach of Bangladesh. Shane gave Hunter a fantastic insight into fast bowling – run up, technique, load, head position and follow through plus he explained the importance of rest and recovery.
Tim Woodruff
Melbourne, Victoria
CONNECT WITH YOUR FANS NOW
BECOME A LASSWHO HERO
Join live video calls to connect, engage and interact with your fans and followers
SIGN UP
ACTIVATE YOUR PROFILE
FAN MAKES BOOKING
ACCEPT BOOKING
MEET YOUR FAN